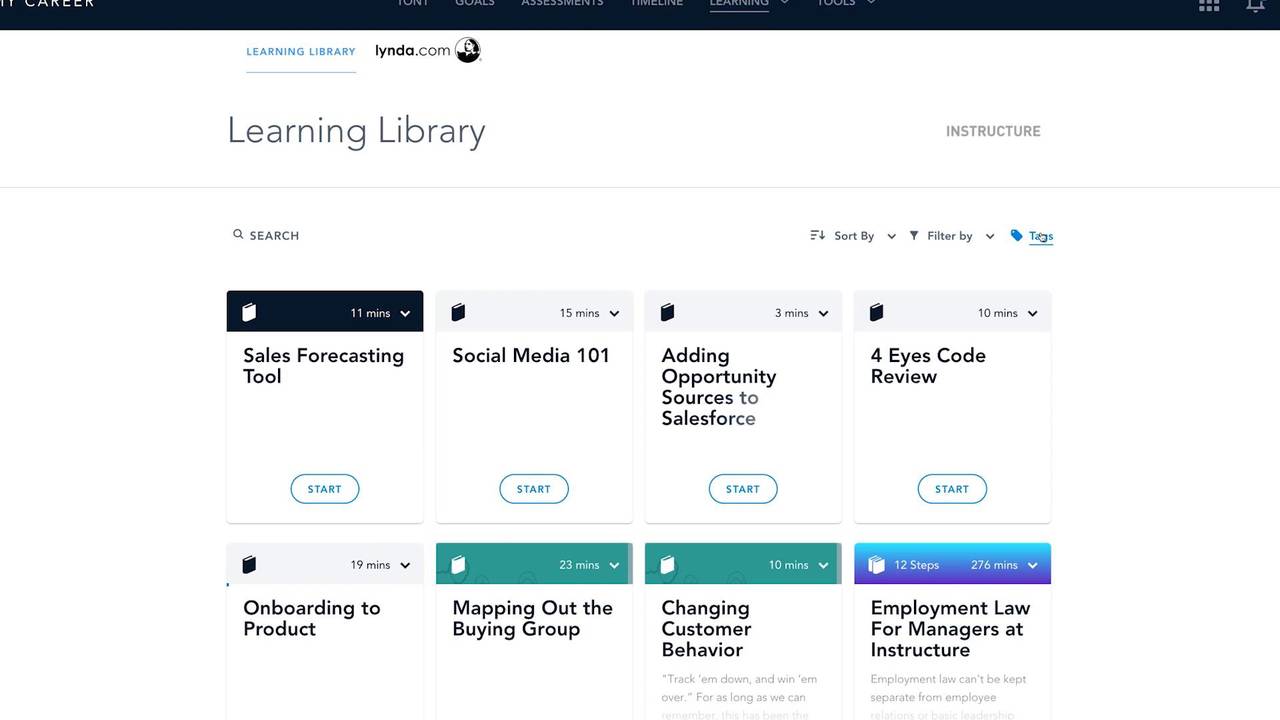 The benefits of Bridge LMS are, it lets you create courses fast, learners can easily get onboard and its cloud infrastructure is secure. Here are the details:
Fast creation of courses
Bridge LMS's course creation is compatible with a variety of formats and content types. It can import multimedia contents as well, where they are stored inside a centralized repository with a searchable index.
Easy enrollment of employees
Placing employees under training courses is effortless since learners can be directly imported from the previously created HRIS contact lists. After that, the learners can be grouped or categorized according to department, experience, skills and other factors. The smart grouping feature will allow managers to better comprehend each employee engagement under different conditions and then use the findings for future decisions.
Secure and easy file sharing
Information, including the courseware, are kept in a highly secure centralized database. This allows learners to access information without the need to be in the office. They can also communicate and share files with one another.
Accurate employee evaluation
Managers can gain insights on every employees' needs, progress, and other relevant data because the system has an extensive evaluation tool. It allows managers to schedule attendance for live training and monitor employee participation. HR can also improve staff experience through special training courses that feature an interactive workflow. Group monitoring is also possible which allows business managers to identify HR opportunities and monitor office trends as well.
Extensive reporting capabilities
Bridge's report generation module provides powerful analytics to monitor and measure employee performance, training cost effectiveness and more. The LMS can measure complicated statistics about the courses based on various metrics. Reports are generated from a simple but intuitive dashboard.
Accessible customer support
Bridge LMS provides 24/7 phone and live customer support. Its support reps are experts who can accurately answer the users' questions and they can also guide them in the development of their first courses.