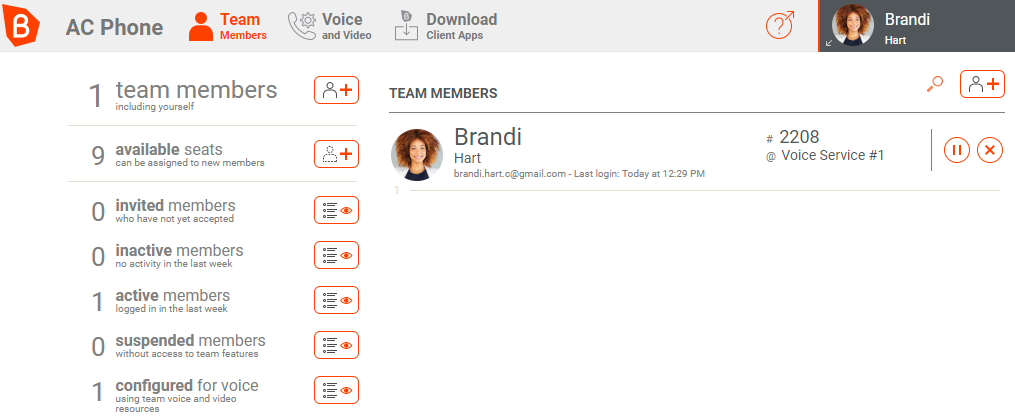 The main benefits of Bria are its powerful integrations, reliable call, and IM functionalities, and SIP-based architecture.  Here are the main details:
SIP-Based Architecture
One notable aspect of Bria is its design which is based on the Session Initiation Protocol. The SIP design makes the application unique and flexible. It allows users to handle voice calls using two or more phones. This enables users to control all voice calls from the platform with ease. The SIP protocol is also applicable when setting up online meetings or instant messaging (IM) meetings.
Reliable Call and IM Functionalities
Also, Bria's video/audio call and Instant Messaging (IM) functionalities are superb. In particular, the voice/video calling functionality enables users to initiate calls with a single click of a button. The best part is that the solution facilitates high-quality calls, and enables users to send or receive High Definition (HD) videos.
On the other hand, Bria is equipped with robust instant messaging functionality. The IM tool enhances communication across different departments and teams. It allows organizations to create chat rooms which can be used as meeting rooms. Moreover, it's easy to invite employees to join chat rooms and participate in the conversations.
Powerful Integrations
Better still, Bria integrates seamlessly with third-party apps to streamline communication. Some of its notable integrations include Salesforce and Microsoft Outlook. It accesses and synchronizes contact that businesses have on their Outlook. Moreover, the solution integrates with Salesforce to help businesses use the data they have in their Salesforce app. It automatically collects information that helps managers monitor the performance of the sales teams.