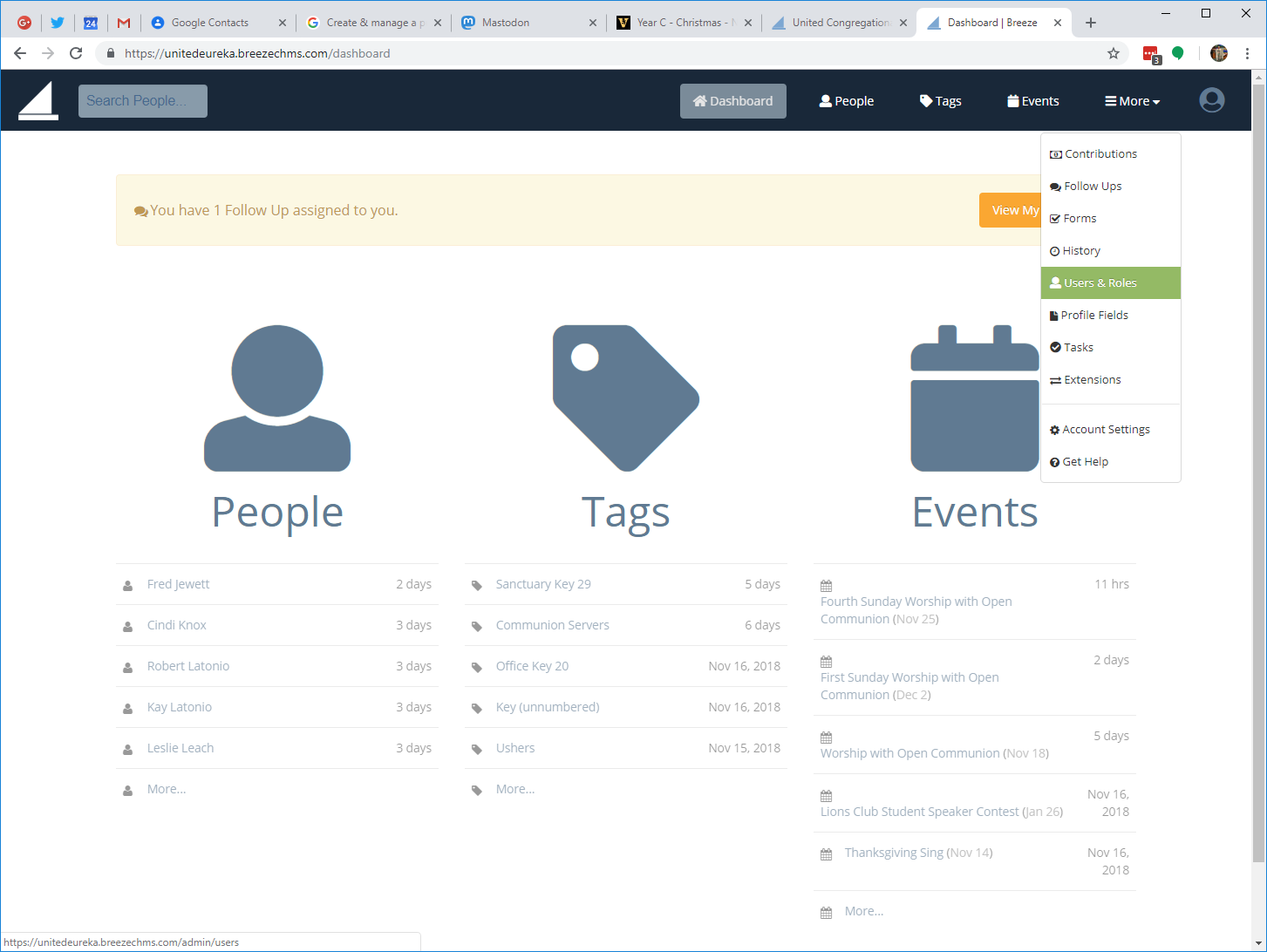 The main benefits of Breeze are its donation tracking and reporting, free and easy data import, and great integration. Here are the details:
Those who use a church management system who want to move their data to another platform often face difficulties in importing files. But with Breeze, that is not a problem. Its easily transfers your data without additional cost and allows you to import your data from other software and other conventional tools like Excel. You can either import your data on your own or call the customer support for free to get guidance.
Breeze offers an efficient solution to monitor your donations and create reports easily. Creating a group is even made easier, as the solution allows you to assign different tags to individuals, which you can use also to connect with the entire group, add members to groups, and much more. You can also assign follow-ups to staff members and volunteers to ensure timely and proper communication. You can efficiently manage all church operations through its standard features like attendee list printing, event scheduling, online event registration forms, and more.
With Breeze, you can also receive donations through online and mobile giving, resulting in better fund management. Funds can also be directed according to their sole purposes such as funds for internal relief or local funds.
Breeze can be integrated with QuickBooks, one of the popular and widely used accounting solutions. It also integrates with MailChimp so you can import and update data for contributions. Breeze API provides more flexibility, which you can also use to create custom apps for better and improved integration. It offers native Android and iOS apps so you can stay productive regardless of where you are. What's more, it also allows integration with the latest online giving services to help prevent potential distraction.