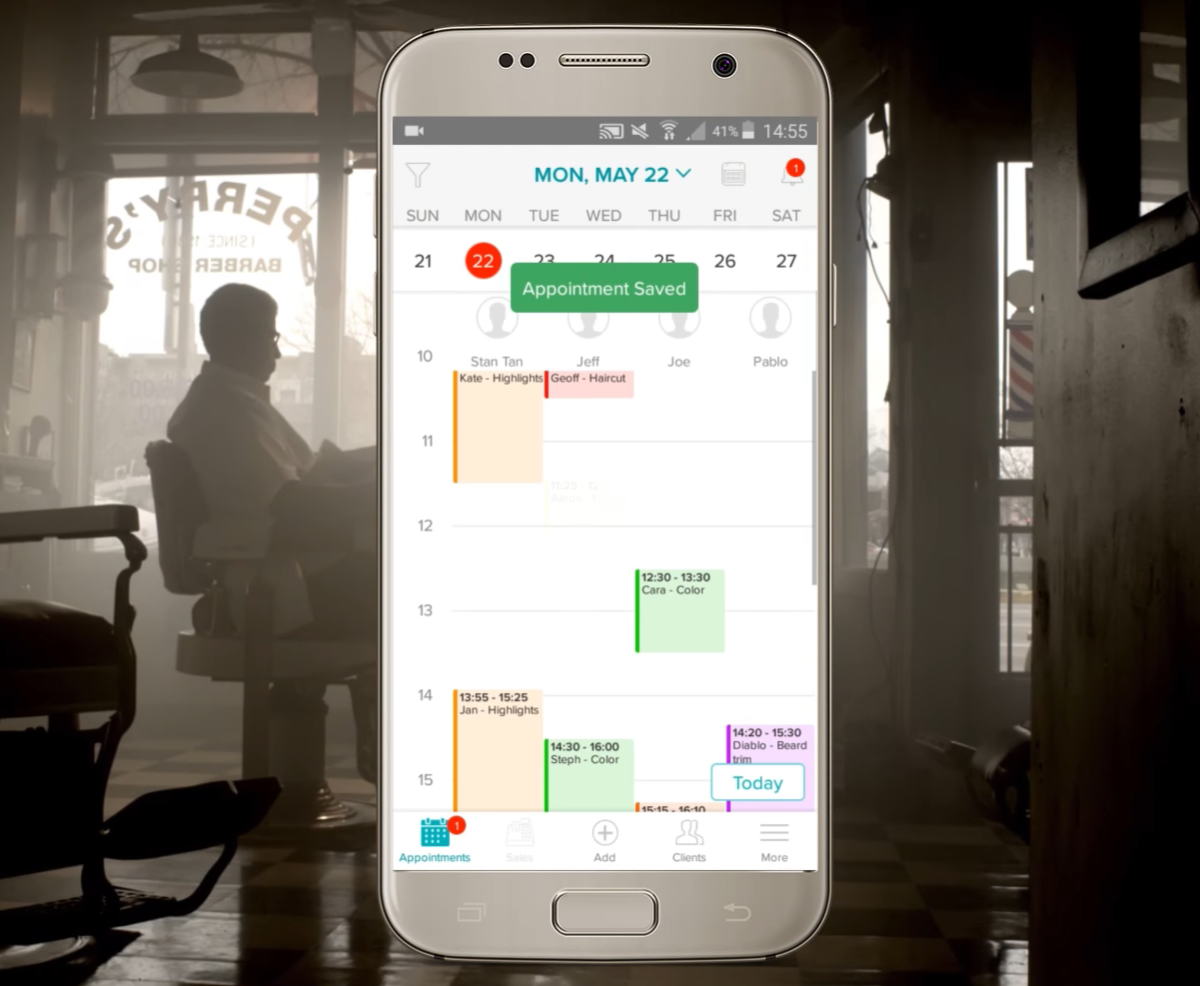 The main benefits of Booksy are fast and effortless bookings and rebookings, round-the-clock booking availability for clients, mobile payment support, personalized marketing, and dynamic reporting tools. Here are more details of Booksy benefits:
Fast and Effortless Bookings and Rebookings
Booksy offers a calendar management functionality that makes it easier for businesses to handle bookings and rebookings. Users can easily make changes in the calendar with ease thanks to the drag-and-drop feature. On top of that, the platform immediately notifies its users once a client asks for a change in their schedule or decides to cancel their appointment.
Online 24/7
Booksy allows businesses to remain connected with their customers even after office hours. The platform lists businesses in its marketplace so prospective clients can find and book with them at any time. What's more, it comes with a client mobile app that enables users to book an appointment even without assistance from their prospective service provider staff. 
Mobile Payment Support
With mobile payment support, Booksy eliminates the need for a separate payment system. It allows personal care establishments to accept card payments directly from their phone, keep track of their transactions, introduce prepayments and cancellation fees, and process payments easily and quickly. 
Personalized Marketing
Booksy also offers personalized marketing tools that businesses can use to attract more customers. They can conduct targeted marketing campaigns as well as personalized emails. What's more, the platform offers tons of free promotional materials like physical flyers, wobblers, and stickers. Personal care service providers can save bucks in promoting their service to their target market and growing their business.
Dynamic Reporting Tools
An appointment scheduling software research shows the importance of gathering insights for managing bookings and appointments. Booksy users can generate reports on various performance metrics. These reports can help them understand their business better, discover aspects of their operation that needs to be improved, and make informed decisions.