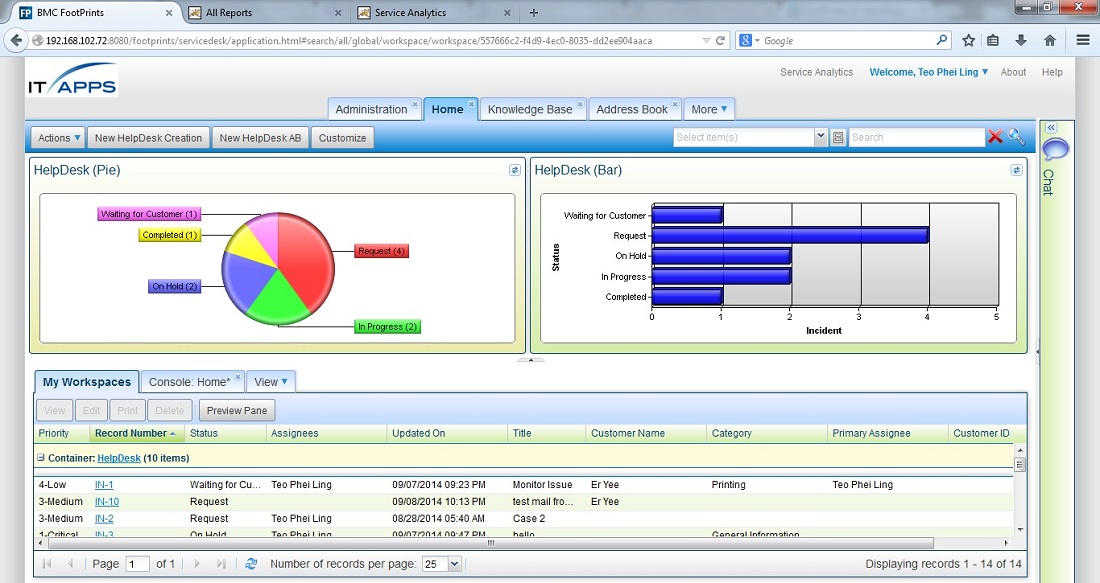 The main benefits of BMC Footprints are its capability to drastically streamline your business workflow which leads to increased productivity and its neat feature that allows you to personalize the system's interface. Here are more details:
Improve workflow and productivity
BMC Footprints aids in streamlining your job workflow via making tasks simpler and automating routine works. This leads to increased effectiveness of your works and therefore, making you more productive. You are also able to record, document and centralize IT jobs which makes for a more efficient process while still being fully compliant with the industry standards.
The system provides better visibility of the IT environment which gives opportunities for better business value. This could also reduce risks associated with IT aspects. Common issues can be resolved by the users themselves on their own, without the need for assistance from tech experts which could translate into reduction from overall expenses.
Customizable interface
The interface that BMC Footprints sports is already simple enough to be used effectively. It also has mobile capabilities which are a big factor in enhancing user satisfaction. But the system goes beyond that by allowing you to tailor the interface, making it a more personal and convenient workplace for you.