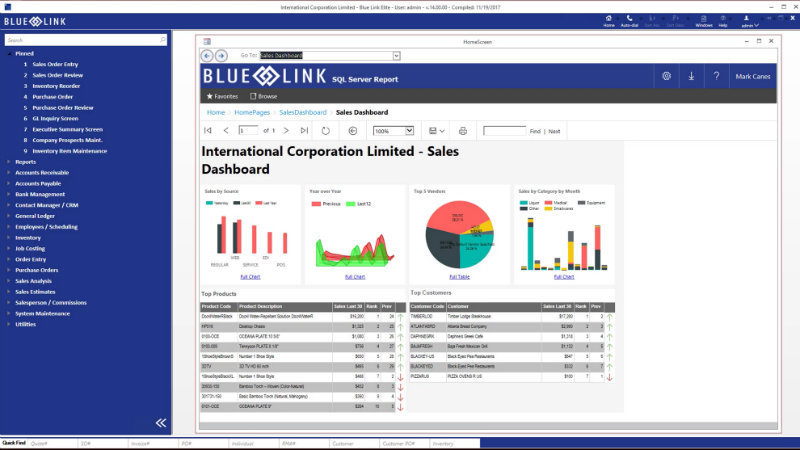 The main benefits of Blue Link ERP are its powerful integrations, streamlined inventor and accounting processes, and comprehensive operations management. Here are more details:
Streamlined Inventory Management and Accounting
As mentioned earlier, Blue Link ERP integrates robust inventory management and accounting modules. The inventory module provides tools that enable businesses to maintain effective and accurate inventory levels. It abridges the gaps in the supply chain process thereby helping businesses to boost profitability. On the other hand, the accounting module streamlines the accounting process and enables businesses to take care of all payable and receivable accounts.
Powerful Integrations
Additionally, Blue Link ERP is renowned not only for its accounting and inventory management capabilities but also for its powerful integrations. The solution supports third-party system integrations and provides a host of optional components to empower businesses to expand its functionality. Besides, it features an open API that helps businesses set up custom integrations and have more streamlined workflows.
Comprehensive Operation Management
Better still, Blue Link ERP is a powerful software that delivers a wide range of solutions and capabilities. For example, the platform supports multiple users and can be used to manage multi-locational businesses from a single interface. Besides, it includes multi-currency support to help businesses deal with global customers with ease. Moreover, users can easily access accounting and inventory information to facilitate expediency in all tasks. With its impressive set of features, Blue Link ERP is one of the few solutions that support comprehensive operations management.