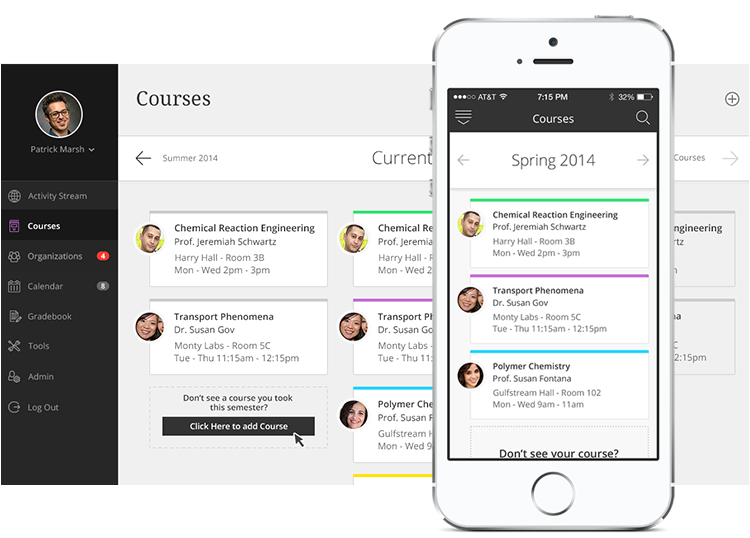 The main benefits of Blackboard Learning Management System are its mobile support, ease of use and pricing flexibility.  The following spells out these benefits in details:
Learners and students gain a number of benefits from using Blackboard Learning Management System. First and foremost, Blackboard works on all types of tablets and smartphones, so users can access wherever they may be. Its dashboard is also intuitive and easy to navigate, much like existing social networks.
Educators who use Blackboard are equipped with a number of methods to improve engagement from students and learners, as well as to motivate them to reach their full potential. Businesses, on the other hand, can encourage learners within the company to keep connected using Blackboard's collaboration suite. Businesses also have control over any learning activities happening with the organization.
Blackboard is a product that blends real-time support and learning, which in turn encourages professional development and competitiveness within the company that uses it. Data can also flow seamlessly between other types of business software as Blackboard easily integrates with third-party applications and learning management systems. Companies also get to enjoy other features that include: Student previews, Calendars, Collaborative Integrations, SafeAssign, Data Management, and a lot more.
Any additional functions needed can be easily acquired, thanks to Blackboard extensions available for corporate users. Businesses also do not need to worry about the price tag, as Blackboard offers a flexible pricing scheme that only charges users for what they ordered. Any problems encountered with the system can also be easily fixed by getting in touch with customer support.