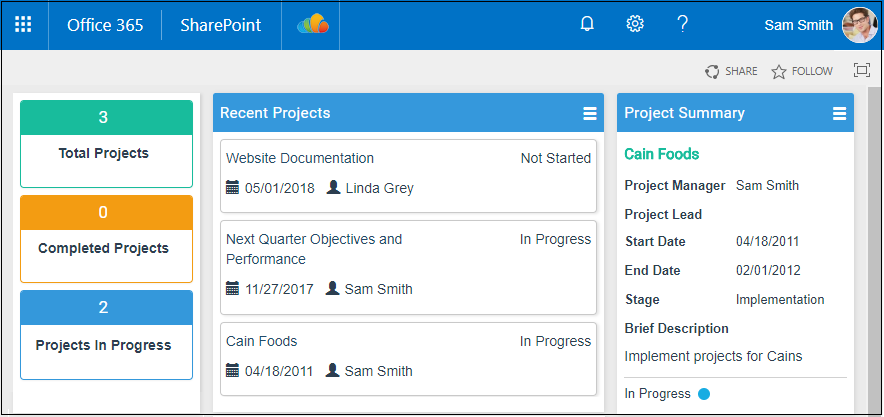 The main benefits of BizPortals 365 are it's easy to use, clear communication, and streamlined workflows. Here are the main details:
Easy to Use
BizPortals 365 is designed to be easy to use. Every aspect of this solution is simplified to help users perform to the best of their abilities. It provides a digital workplace that makes it easy to maximize the use of Office 365. Besides, BizPortals 365 includes effective centralization and better organization of critical business processes. Ultimately, the system empowers teams to complete more tasks with less effort.
Clear Communication
Also, with BizPortals 365, communication is simplified. The software comes with robust features that ensure communication is clear. It put the administrators on top of things while ensuring everyone in the team is on the same page. This leads to better collaboration, which in turn enhances productivity. Besides, BizPortals 365 is accessible on any device, giving users the flexibility they need to complete functions anywhere, anytime.
Streamlined Workflows
BizPortals 365 automation accelerates workflows and enables teams to track projects and deadlines with ease. With streamlined workflows, administrators, as well as team members, accomplish their tasks quickly. Besides, teams are empowered to spend less time on every task and put the best effort to achieve the team's goal.