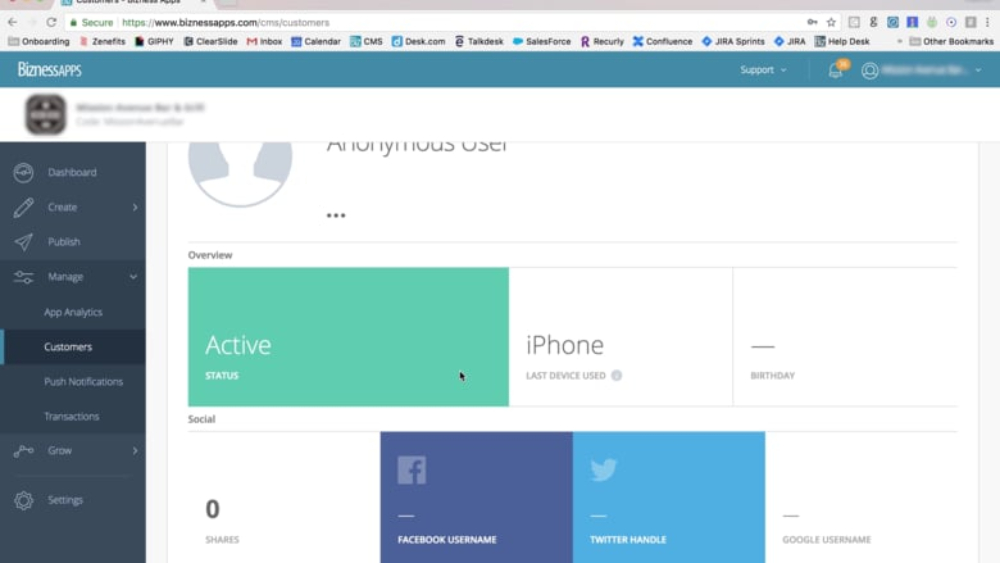 The main benefits of Bizness Apps are its one-touch dialing feature, its built-in template, and its social sharing option.
Business who want to be in touch with their customers will definitely appreciate the one-touch dialing feature that Bizness Apps can provide. With just a single touch, customers can call up businesses. GPS is also included in the apps created by Bizness Apps, thereby providing customers an easy way to locate an establishment and find the directions to get there.
Bizness Apps also has an OpenTable integration and built-in template that would be perfect for businesses such as cafes and restaurants. Orders can be made using the app since the integration lets business display not just food photos, but also their menu. Bizness Apps can also be used to add a loyalty program function to the created apps. Coupons can be added, frequent visitors can be given points, and previous orders can be recorded. Apps created with the platform can also receive push notifications, which can be about specials, deals, offers, and the like.
App users can also shop thanks to the mobile shopping cart, while the social sharing option lets users share specials, deals, or information with other users. Youtube videos can also be imported or integrated, and emails for the business database can also be automated.