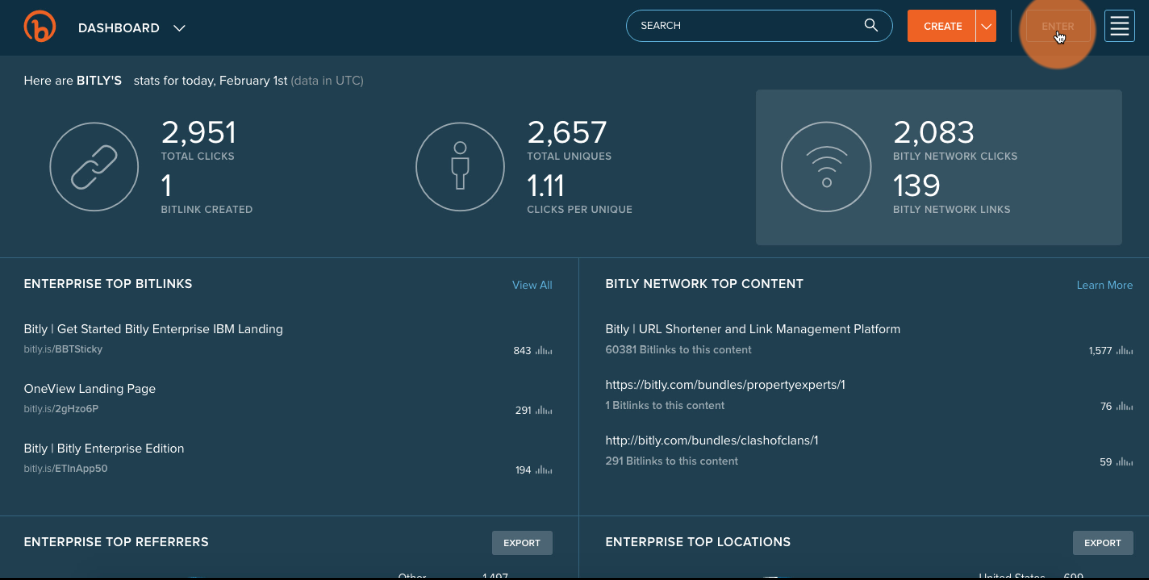 The main benefits of Bitly are its great value for money, ease of use and customizations. Here are the details:
Free Service
Among the most remarkable benefits offered by Bitly is that it is free for all. You only need to sign up to get the service. You can then copy and paste long URLs and get the short version of it to share with anyone.
Customize Your URL
Users can customize their URLs by using Bit.ly service. This URL shortening solution lets you customize those numbers and letters to give your URL a more personalized appeal. This solution can become valuable for your business branding and marketing.
Statistical Data at Your Disposal
Each link created by Bitly comes with an analytics page where accessing metrics is made possible. The data includes numbers of clicks logged by your link, the total clicks for all Bitly links that direct to similar content or data, and the percentage of every click that come from your own Bitly link.
Track Your Link's Performance                 
With this solution, users can track their link's performance over the course of use. You can monitor the amount of the incoming traffic going through your link on a given day with the Bitly bar graph view.
Valuable Analytics Tool
Bitly offers its users the information regarding up-to-date stories and trends that might be appealing to readers. With this unique feature, the software also acts as a valuable analytics tool, which helps users filter stories by language, topic, area, and social platform.