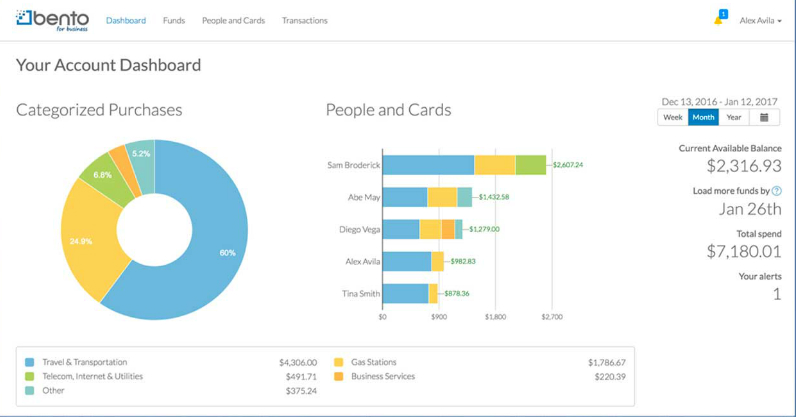 Control Your Employees' Spending
Bento for Business provides companies a credit card alternative that empowers them to track and control employee spending. You can manage the debit card's spending limitations and purposes, and control when, where, and how much a staff member can spend with the card. Transactions that do not meet these criteria are declined automatically and the card is quickly switched off to prevent more attempts.
Your Business can Easily Get Cards
Bento for Business provides prepaid MasterCard debit cards for which your employees can easily qualify. You don't need background or credit checks, or strict requirements. Another advantage is using these cards will not impact your credit score.
Documents all Expenses
Bento for Business records and documents all transactions and expenses. You can quickly view in real time who is making the transactions and where they are spending company money. This simplifies accounting, auditing, and cost monitoring. Thus, you can eliminate month-end surprises and ensure every penny is accounted for and covered.
All Records are Stored in a Single Place
The software records and stores all transactions in one place which means you don't need to gather and store all your receipts. Plus, you don't have to dig through invoices as you can easily find what you need. The system also makes accounting and bookkeeping faster, simpler, and more efficient. Plus, you can easily move the data to your accounting solution like QuickBooks any time.