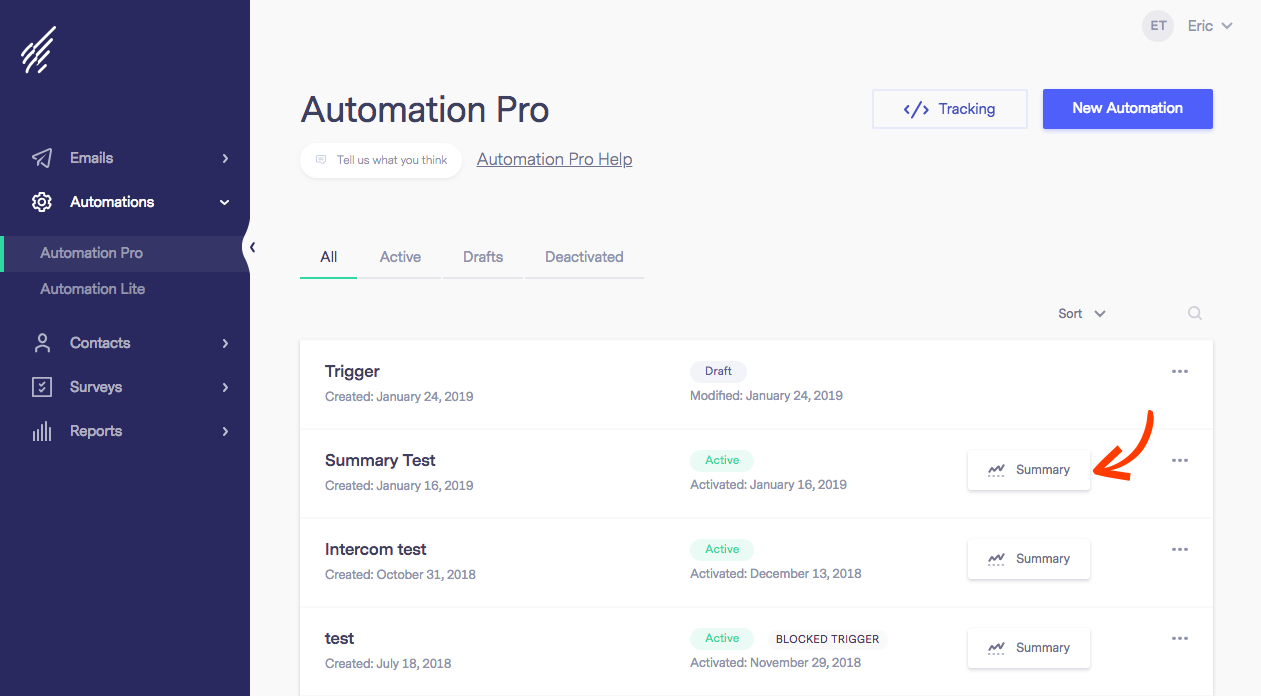 The main benefits of Benchmark are its responsive emails, powerful automation pro tools, and gain actionable insights. Here are more details:
Responsive Emails
One thing you like about Benchmark is that it enables you to build highly responsive emails. The solution provides tools that make it easy to create emails that are customized to impress. Whether the emails are being viewed on PCs, tablets, or smartphones, they look great with high resolutions.
Powerful Automation Pro Tools
In addition, Benchmark comes with a suite of automation pro tools. The tools make it easy to manage welcome emails, follow-up emails, and abandoned carts by monitoring user activity. Besides, it comes with an easy to use drag-and-drop email editor that helps the user build an email with ease. With the email editor, users can modify the available templates to create customized emails. Alternatively, they can use the code editor to create emails from scratch.
Gain Helpful Insights
Better still, Benchmark is designed to help users gain helpful insights. The solution supports surveys and polls to enhance user engagement. Moreover, it includes powerful inbox checking, A/B testing, and reporting features. The features work in unison to help users understand their email marketing performance. For example, the reporting features enable users to monitor email opened, customer activity, and links clicked in real-time.