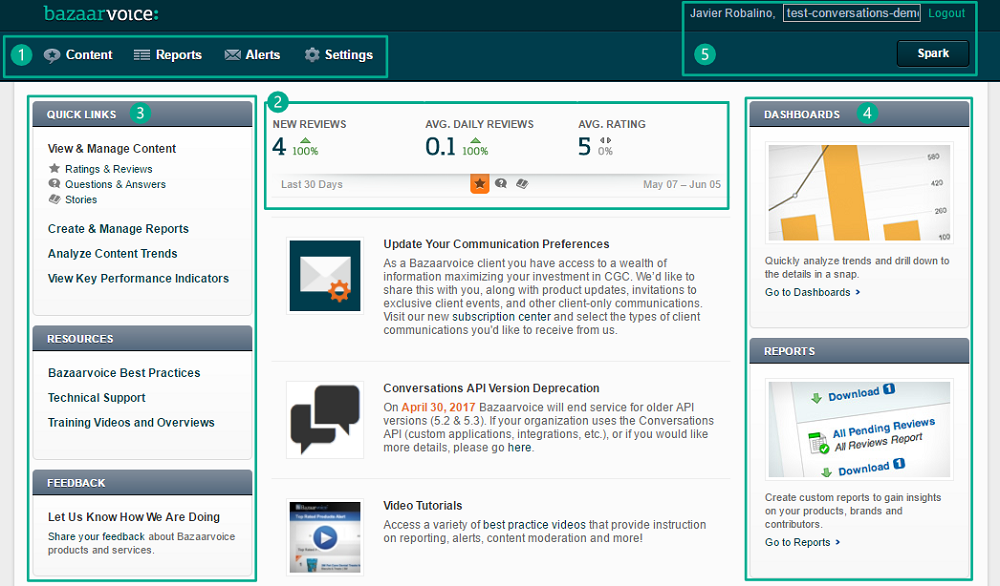 The main benefits of Bazaarvoice Connections are its features and tools for obtaining customer feedback and queries and properly responding to them, a reporting tool that aids in uncovering opportunities, multi-lingual moderation team, and being partners with Google. Here are more details:
Harness and respond to customers' voices
Bazaarvoice Connections aids retailers and brands in harnessing their customers' voices using its ten-year experience of helping clients in getting the highest reach, insights, and volume out of numerous types of user-generated content. It empowers users in connecting with their consumers in real time at their retail sites.
The platform can also be utilized by users to give responses to the feedback and reviews made about their products. This gives the owner a chance to safeguard their brand's reputation and also to motivate advocates. And by providing answers to shoppers who are trying to make a decision and need to ask questions, overall sales can potentially increase. It's not just them, however, who'll benefit from the answers provided to a shopper because future customers will also be able to see them and be informed about certain topics.
Syndication reporting
The software has an exclusive Syndication Reporting feature that can show clients the reach and impact of their content. It also provides retailers with a chance to uncover opportunities for enhancing their coverage and performance.
Multi-lingual moderators
Bazaarvoice Connections has moderators who are fluent in about 40 languages. This is very useful when businesses try to expand globally because language barrier troubles are reduced.
Partnership with Google
Bazaarvoice has a partnership relation with Google, which provides its users with a holistic approach when it comes to improving their site's traffic through its user-generated content.