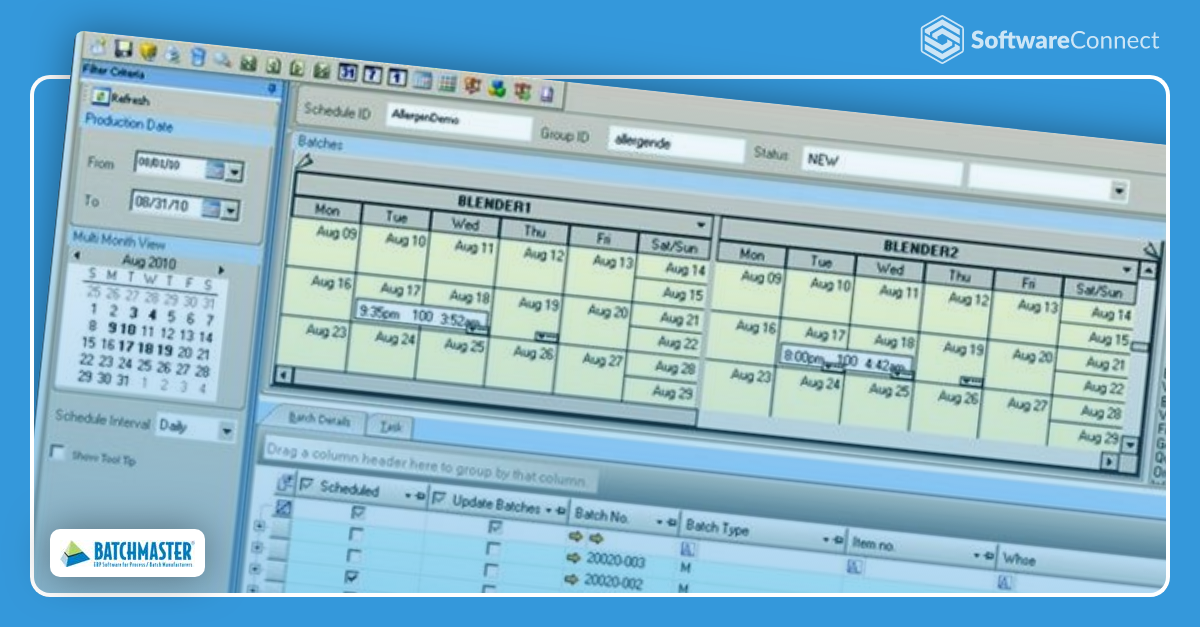 The main benefits of BatchMaster ERP are its centralized workflow, unified business view, and real-time insights. Read on to understand further.
BatchMaster ERP is built from scratch to meet the varying business needs of different manufacturing companies and their procedure, compliance, and workflow needs. With BatchMaster ERP, you can centralize operations and work on the same page with team members. This also lets you access and collaborate on the same data effectively and efficiently.
With the system offered by BatchMaster ERP, you can acquire a platform that provides a unified view of your business – including real-time indicators and KPIs from which you can drive insights for smarter business decisions. Not only does the software allow you to view your business from a broad perspective, but it also offers you the capability to focus and drill down on minute-data any time you need them.
Access to real-time data and insights while being responsive to the acquired insights can help you boost productivity and speed up your products' deliverance to the market while enjoying a low operating cost. This is made possible by the software's cash flow optimization support. Besides, BatchMaster ERP also enhances and ensures compliance of your business with the specific regulatory mandates of the industry.