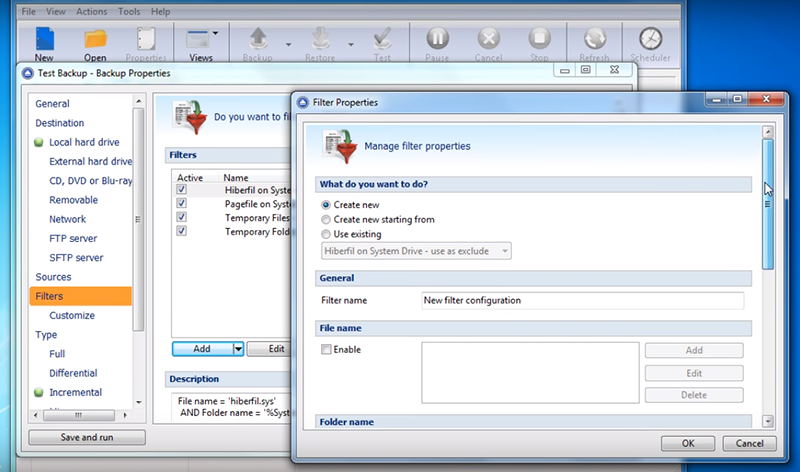 The main benefits of Backup4all are its automated backup processes, feature customizations, and comes with a free trial. Here are more details:
Backup4all can automate your backup processes. You just schedule it and make it run automatically. This allows you to spend more time minding more important business processes, tasks, or even enjoy more free time. Backup4all has also more than twenty-four features and functions that help you manage backup tasks. Whether these tasks may be simple or complex, the software handles it all. Advanced features like ransomware protection plus multi-location and multi-device or cloud storage can also be availed depending on your needs. You can even have an email notification about backup status if you are out of the office.
Backup4all uses the standard zip format. It creates zip files for backups and catalogs new files and the changes in modified files. This does not only save disk space but also ensures that any other backup software, used by a client or a workmate, can recognize it and restore it.
These features come in different gradations. You, depending on your job and industry, can choose which features you need. Every edition has a free trial period of 30 days. Within that period you will have full access to the program. You can check out the features and capabilities before committing to a particular edition.
Moreover, Backup4all comes with free updates. You can even set checking to automatic mode and schedule update sessions that will not clash with items in your work or even personal schedules. These, too, are free of charge whether they are major updates or minor ones. Like many quality companies, Softland offers free technical and service support for every user. This even comes during the 30-day trial period. A team is on standby to answer your queries and offer you pertinent information about your account, product, and other concerns.