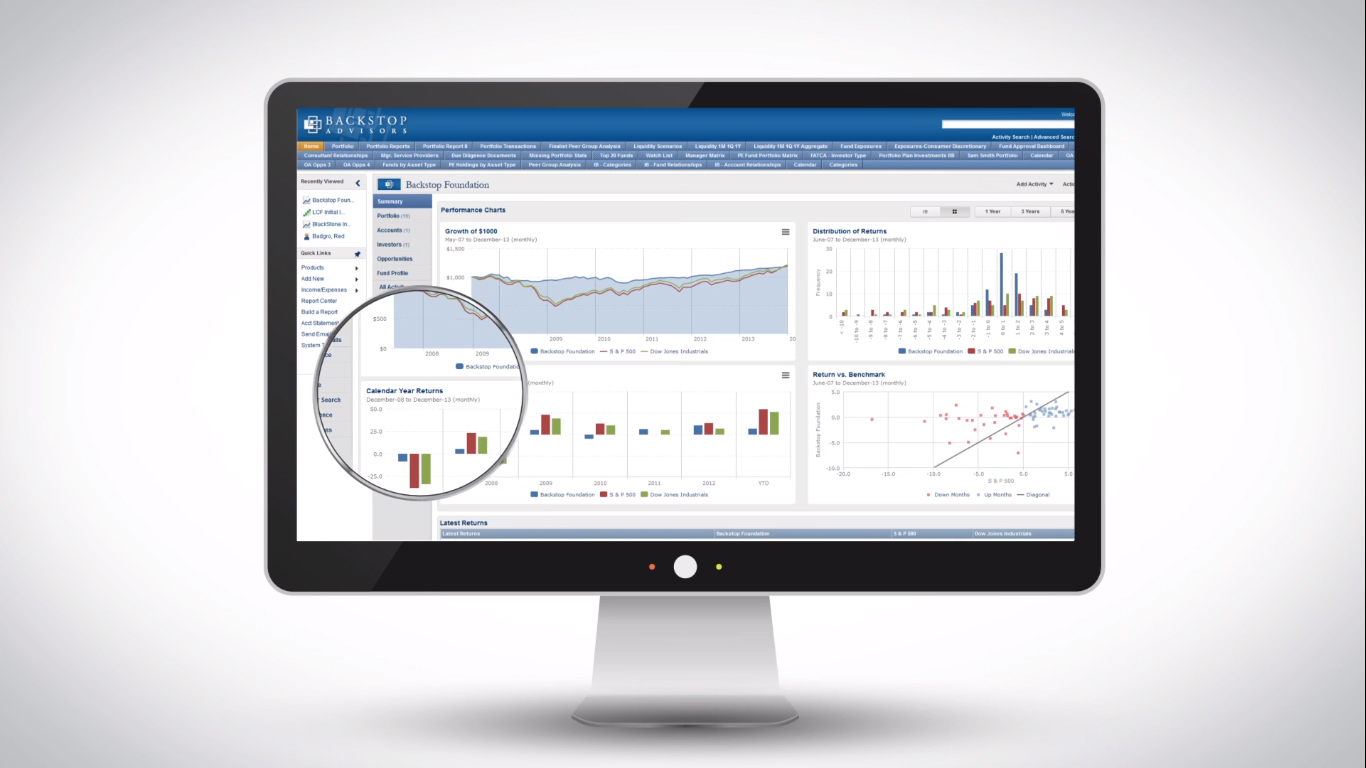 The main benefits of BackStop CRM are easy client management and client communications, the collaboration of members, and improved communication. The sales management tools also assist you in tracking and maintaining sales and other relevant tasks, including your clients' interests, possible investments, and your demographics.
BackStop CRM also offers tools to handle different tasks and help your managers perform more effectively in accordance with your organizations' workflow. It also patents fund-marketing documents and archive emails for easy sharing of reports and analysis among user-decisive metrics.
Communication tools also affect your site aesthetics by providing options for customization. This also includes secure and branded online platform for reports and statements for business protection. The management tools also include email campaigns in its feature that allow you to distribute emails to potential clients. The success rate of email returns is also measured for compliance.
BackStop also has an available app for your mobile device to cater to the demanding services of CRM without compromise to the features that are available in your desktop. This solution is designed for managers who are on the move and are on site. Other features include BackStop Research, IR, Portal, Portfolio Accounting Investor, and other industry-specific software.