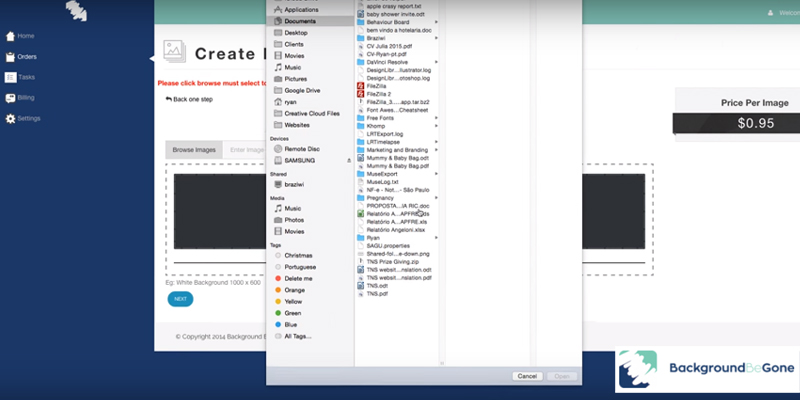 This company has cropped and cleaned the product images of numerous global consumer brands. These images were featured on their websites and included in their online and offline promotional materials such as in-store signs, billboards, newspaper ads, catalogs, banner ads, email messages, and more. The company has offices in the US, India, and Canada and offers high-quality services at an affordable rate.
Background Be Gone provides product image editing solutions for soloprenuers, photo studios, retailers, e-commerce marketplaces, and online stores. They offer a graphical user interface and an easy process to help you select the type of editing you need, comment and mark-up, accept or reject images, and communicate with their support team.
Let's take a look at the features of Background Be Gone:
Background Removal. Remove an ill-fitting studio backdrop and use your ideal background to replace it. Or you can just leave it transparent.
Crop, Margins, Alignment. Maintain consistent standards for setting margins, vertically aligning images, and cropping to make your site more appealing.
Clipping Paths, Masking. Create an outline of the image so that you can use it in any medium and utilize an appropriate background image or color.
Shadows. Enhance the product's appeal with natural and drop shadows that add depth.
Reflection. Create a glossy look by adding a subtle reflection to the product image. Recommended for cosmetics and jewelry.
Invisible Mannequin. Want to display depth without using model? The service combines the inside and outside image to make the product look natural.
Multiple Outputs. Images are processed in multiple formats and outputs such as TIF, PNG, and JPG.