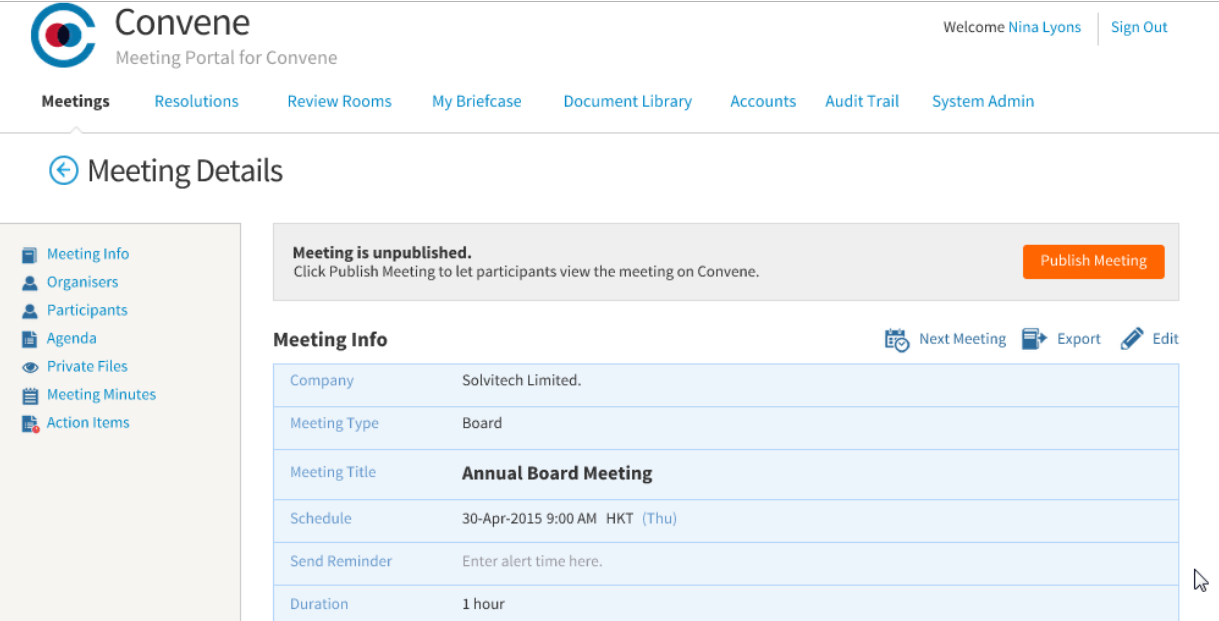 The main benefits of Azeus Convene are its easy to use, great security and control, and effective collaboration. Here are the main details:
Easy to Use
Azeus Convene comes with an intuitive user interface that flattens the learning curve for new users. The solution is also highly usable, and newbies can learn its technicalities in less than 30 minutes. What is best is that Azeus Convene provides innovative annotation tools like the virtual laser pointer. The tools give users a paper-like experience when taking notes during meetings.
Effective Collaboration
Azeus Convene is designed to enhance the productivity of every collaboration. The platform includes features that enable users to review documents, vote on resolutions, sign documents using e-signatures, and complete questionnaires and survey. Its offline and online access ensures both administrators and secretariats have access to documents and information anywhere, anytime. Besides, Azeus Convene provides an easy-to-use admin portal that consolidates information in a central place, making it easily accessible.
Enhanced Security and Control
Moreover, Azeus Convene includes robust security features that enable businesses to deliver commercial confidentiality. It gives users the ability to control who opens or sees documents, and it's far more secure than file sharing applications or email. What's more intriguing is that Azeus Convene enables users to implement strict document control and management strategies to lessen the risk of discoverability.