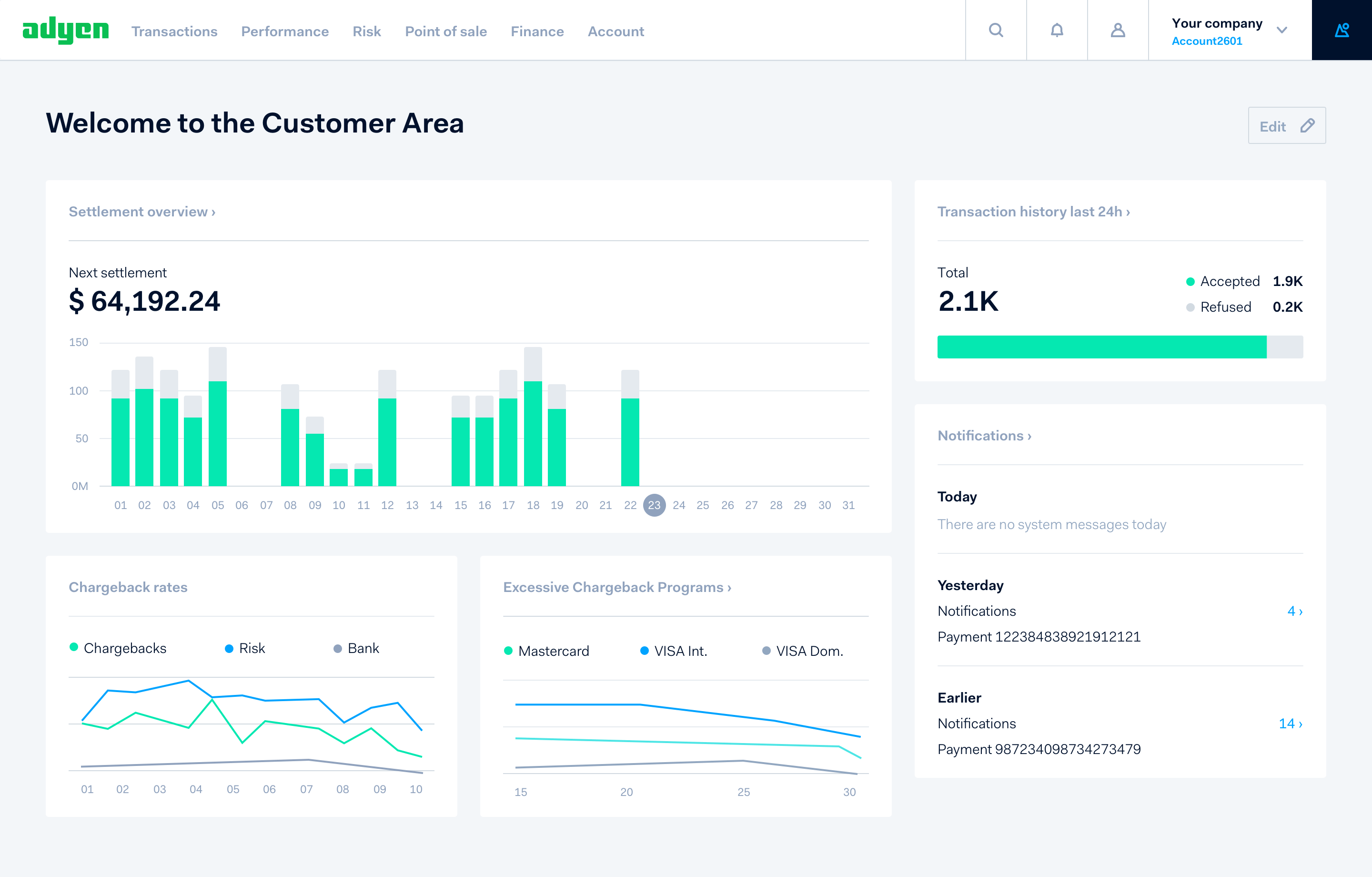 The main benefits of Adyen are its mobile support, great integrations and security.  Here are the benefits offered by Adyen for your business:
Method of Payment
Some users describe Adyen as the all-around payment management solution, as it supports credit card and debit card payments, including American Express, Bancontact, UnionPay, Android Pay, Finish eBanking, Alipay, Hipercard, iDial, Giro, Diners Club, etc.
eCommerce
Regardless of where you are, Adyen can drive conversion and allow mobile payment, allowing you to reach global customers using a single platform. The tool uses lots of data to drive better revenue and allow users to make their services more appealing and have flexible payment functionality.
Point of Sale Payments
If users have point-of-sale payments in the US and Europe, Adyen can become their trusted partner. The platform offers a centralized view of relevant markets and stores and then integrates with the leading POS systems for better customer experience.
Cart and Inventory Management
Adyen allows users to install in-store kiosks and give the shopper the liberty to access any items available for sale. With this, they can get all their preferred products and have them delivered straight to their doorsteps. Returning the items and making alterations in the cart is also made easy with Adyen.
Conversion Optimization
This payment technology uses the automated machine learning of RevenueAccelerate and builds an intelligence adaptation to support the process in real-time. Through this, the approval of the transactions can become seamless.
Risk Management
Adyen streamlines all payment procedures with Revenue Protect, meaning all shoppers can enjoy unparalleled access and achieve transparency. Also, all your sensitive data are kept private and protected.