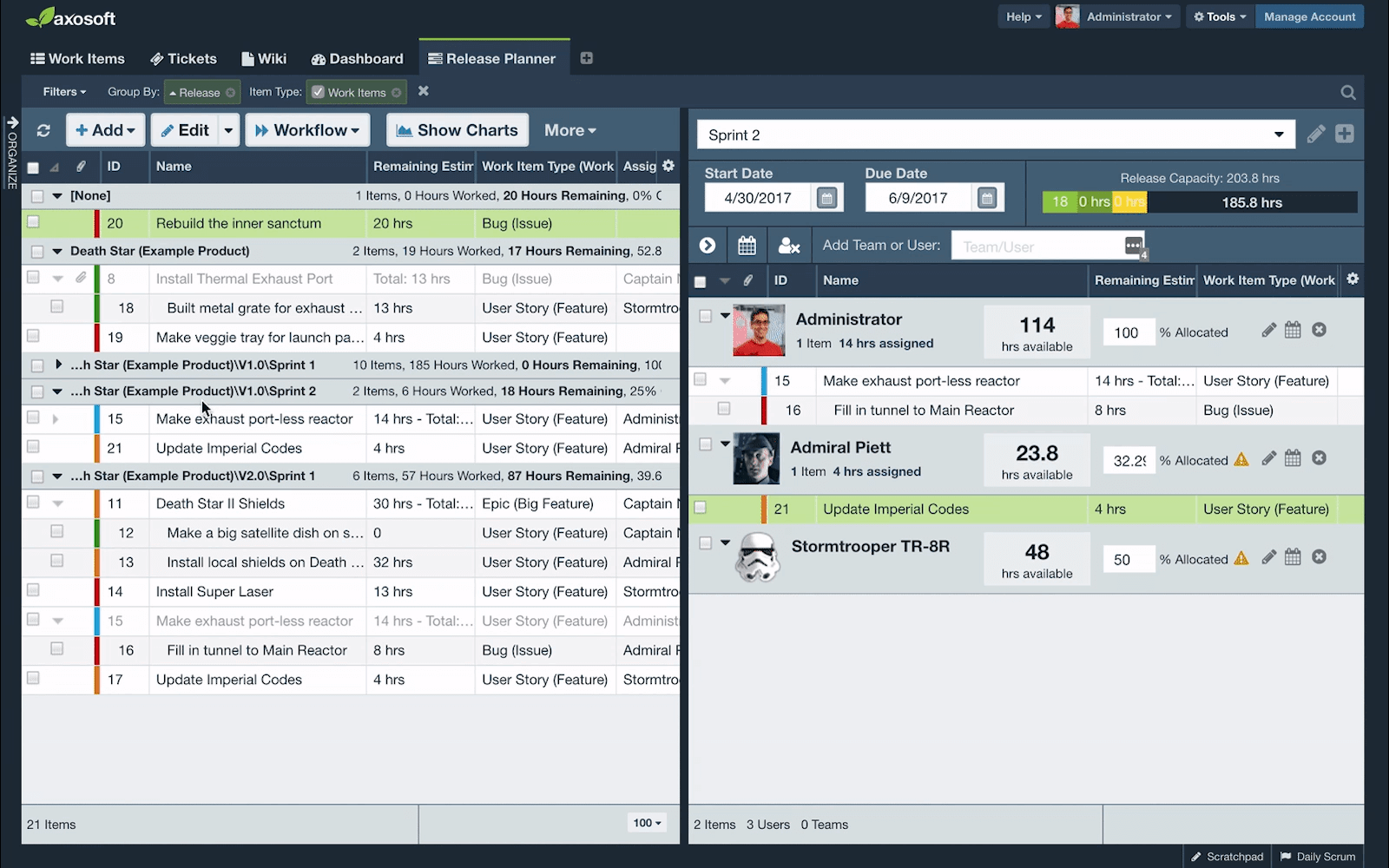 The main benefits of Axosoft are its Scrum planning board, data visualization, and reporting. Here are the details:
Right from the very beginning, Axosoft makes the planning process effective. It allows users to collect specific data for the creation of the right product backlog, ensuring that planning the entire process is easy, from steps creation, release schedule, version managing, and printing to completion. They are also given the option to use Kanban, Scrum, or a completely customized approach to view the entire project.
Axosoft has capacity indicators and velocity charts to ensure effective estimates and that your team is capable of dealing with their task and complete them on time. With the Daily Scrum Mode, Scrum Masters and other team members can see who is working currently and what problems they are facing. Completed tasks and who complete them are also shown with Axosoft.
All team members are notified of updates through customized emails. A report can be generated immediately from any backlog view once project managers require it. With the help of the customer portal, the software involves customers, and this capability offers clients with the latest project data, including development data and release dates. You can engage with your customers through email-to-ticket automation, in-app conversation threads, and canned response.