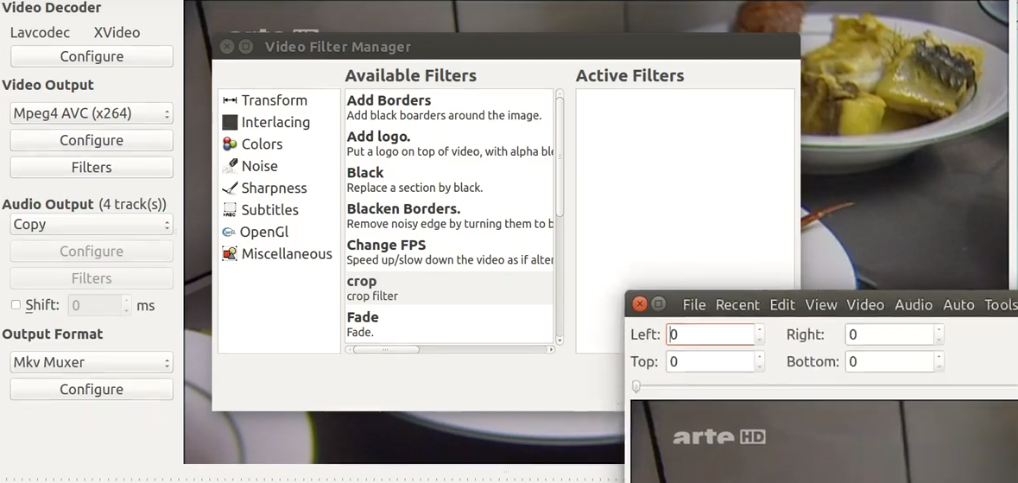 The benefits of Avidemux are, it covers the entire editing process, it lets you convert videos to a variety of formats and it has task automation. Here are the details:
Avidemux features three basic operations: cutting, encoding, and filtering. Cutting allows users to copy, paste, save, or delete a selected part of a video, and is very useful when users are only interested in a small part of a video or want to remove commercials for a TV show that they have recorded.
Encoding, on the other hand, is used for converting a video to a different format so it can play on other players. Avidemux users can use this feature on videos they want to use for business or want to archive for personal use. They can also use this to convert a video that they plan to put up on the internet.
With Avidemux, users can also filter their videos, which can be either one of the following: adding subtitles and color profiles, deinterlacing, resizing and sharpening the image of a video, and increasing or decreasing the overall volume of audio.
Meanwhile, task automation features are available on Avidemux, making video processing and editing quick and painless. A feature named Joblist can organize their projects in a queue, so users can have one place where they can access their files. They can also use this queue if they want to process videos in bulk.
Custom scripts are also used to easily store and apply user-preferred settings and configurations for video editing. For the uninitiated, custom scripts contain configurations and selections of video filter, audio filter, video encoder, and format, Custom scripts are tinypy files, with tinypy being a minimalist implementation of Phython in 64k of code. These custom scripts allow for the use of the same set of configurations or filters on multiple videos.