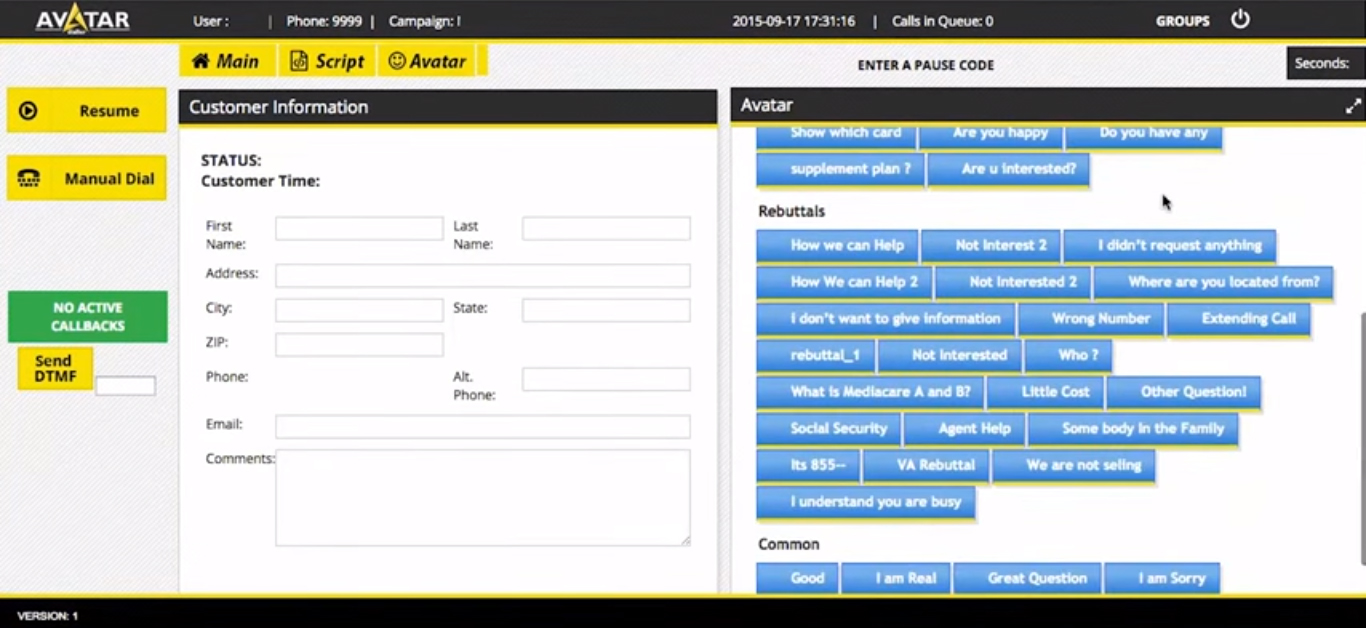 The main benefits of Avatar Dialler are its ease of use, feature-rich, and mobile support. Here are more details:
Avatar Dialler's automated call system is one of its impactful features that affect your business operations. Making phone-based campaigns becomes easier and with it, you can reduce the time spent in dialing numbers and selling items on the phone. With the software, you can give your employees more time to focus on other work to boost your operations, be it in a customer service or telemarketing sector.
Using Avatar Dialler, you can standardize the tone of your company when delivering voice calls. Your agents become more productive as they don't have to do repetitive tasks over and over again. Added to that, the prerecorded voices are done by professionals to deliver messages in a convincing manner.
Your customers are also secure when using Avatar Dialler, as the software is compliant with the PCI standards to ensure that their data is safe during the transactions.
Moreover, Avatar Dialler's VOiP rates are also cheap, which is highly advantageous for businesses that conduct a large number of calls.
Avatar Dialler also offers its users a number of features that include Display Local Caller ID, Agent Status Board, TPS/DNC Filtering, Internal Chat, and WebPhone. The software is also a built-in app in Android devices for agents to communicate with their smartphones.