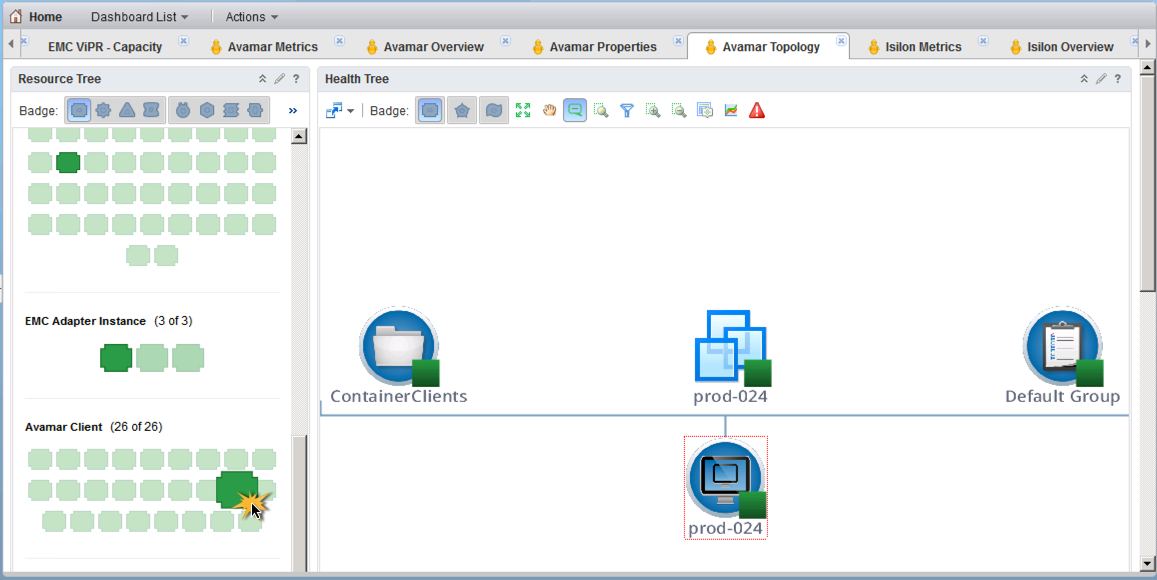 The main benefits of Avamar are its user-friendly interface, smart features, and scalability. Here are more details:
A highly trustable tool, Avamar comes with RAID (Redundant Array of Independent Disks), which makes sure that a minor glitch does not hamper overall performance so that you get excellent services. Apart from that, this technology ensures seamless access to files. Flawless backup and transmission are ensured by the daily check-up of the system.
Another great tool Avamar has is its Bandwidth Optimization that helps speed up operations and reduce network traffic. If you have more bandwidth, you can do more work in less time.  
For de-duplicated files, there is 124 TB space available that can be scaled as needed. Thus, this feature makes the software useful for small and large businesses who may need expanded storage spaces.
With Avamar, a single click is all it takes to recover all your lost data and files. Your times and efforts get reduced as it has a user-friendly interface and smart features. And for those who do not have any professional experience in data recovery, Avamar's single-step recovery feature can prove to be very beneficial.
Lastly, file backups are done every day while the de-duplication technology tracks the changes made in the files instead of backing up the new version itself, thereby saving time and increasing efficiency.