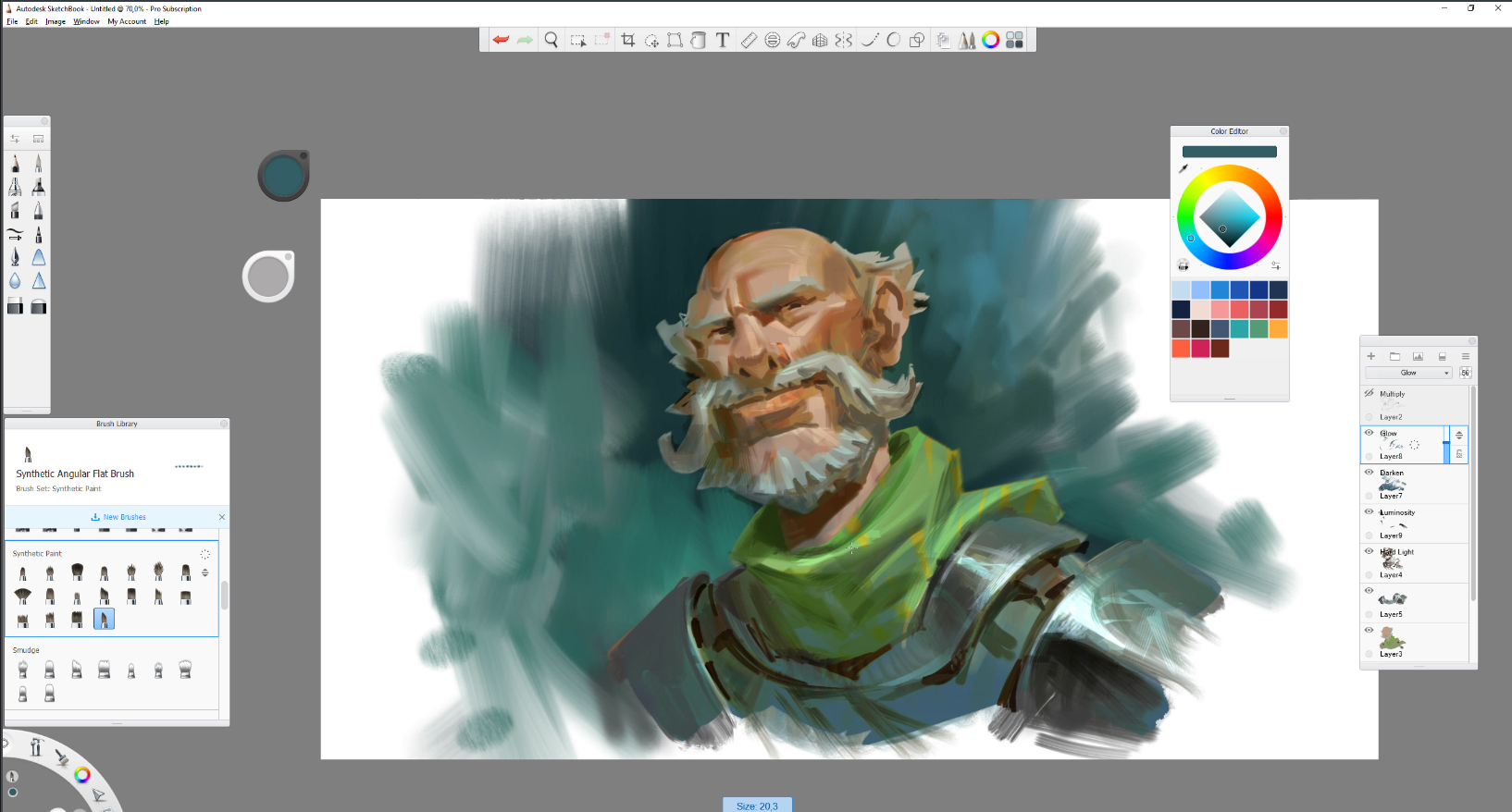 The main benefit of Autodesk SketchBook is its robust creative tools that integrate with a wide array of apps. The platform will help you finish projects faster and better. Creative professionals will enjoy a lot of benefits when they use Autodesk SketchBook, read more here:
Distractions are minimized because of the smooth and intuitive interface. Palettes can be switched off or on, while icons are recognizable for their functions. Learning how to use the software is also made fun and easy by the Quick Tour windows, highlighting the essentials artistically.
All devices are PSD compatible, exporting is not a problem for Autodesk SketchBook users. Aside from PSD, they can also export to formats like PNG, JPG, BMP, and TIFF. PSD layers are fully preserved during import/export, and that include names, blending models, and group. All of these tools make it easy for artists to effectively translate their creative idea faster. Even better, users only need to pay a single subscription. With that, they can use Autodesk SketchBook on all devices.
Using the desktop version allows professionals to complete their projects smoothly and faster since all the advanced tools are included. Meanwhile,  the Windows 10, Android, and iOS apps are optimized for touch input, so users working on their tablets can enjoy a natural drawing experience.