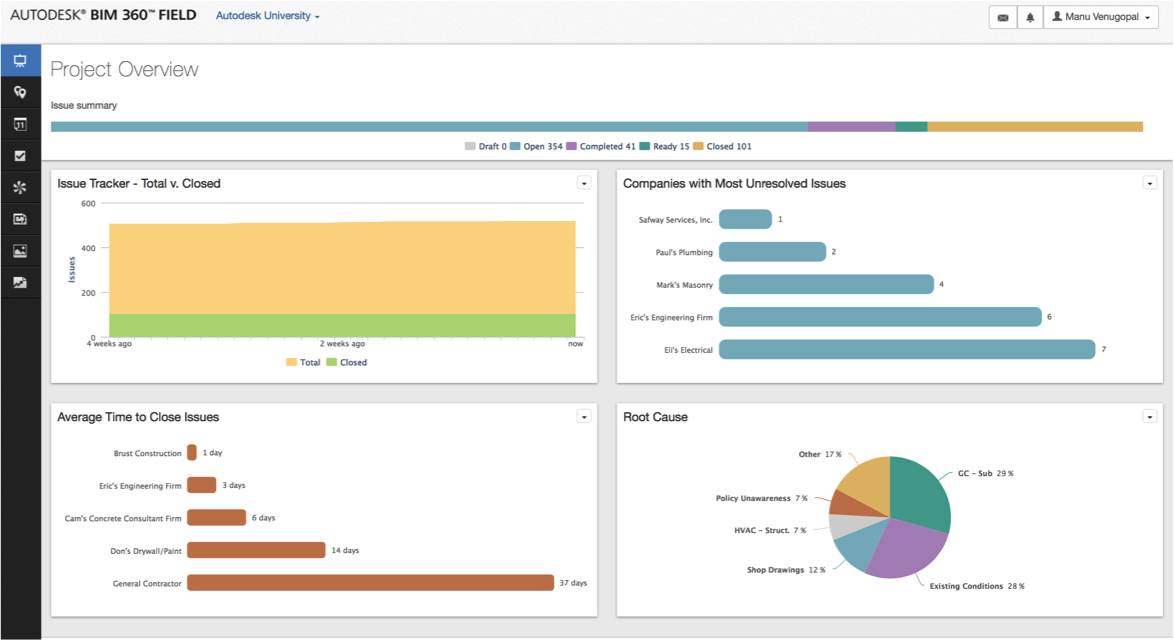 The main benefits of Autodesk BIM 360 are, it covers the entire project lifecycle, centralized information, helps in the implementation of standards, and streamlined collaboration. Here are the details:
Covers the entire project lifecycle
From the conceptualization of a project to the design, up to the commissioning and handover process, Autodesk BIM 360 contains all the tools and features that could help the business perform as efficiently as possible. That is because all aspects of a project will be under the total control of the project managers, designers, architects, subcontractors, and other professionals of the construction sector.
Centralized information
With the use of BIM 360, all the information such as documentation, project design, and budget plans can be centralized by the project managers so that it is more accessible to all their team members including the extended ones. There is a documentation module available in the system, that connects all of the project's members. All of them will then be able to view, review, markup, approve and publish the project plans, documents, and models.
Helps in making a standard in processes
For the people of the construction industry, any issue is a delay in the completion of projects that translates to more expenses incurred, reworks, and unsatisfied clients. Unfortunately, issues are unavoidable. Fortunately, Autodesk BIM 360 helps mitigate such incidents by helping in the implementation of standards, from equipment inventory, worker safety, equipment management, quality control, resource management, and a lot more. The more standardized ways of doing things will then be used by BIM 360 to help the managers in identifying and resolving the issues that arise so that the negative effects it would cause to the project will be minimized, if not removed.
Streamlined collaboration
A project's success is greatly affected by communication and collaboration. Hence, BIM 360 provides tools for the managers to extend access to the critical updates and changes that the entire team must know for them make real-time contributions.