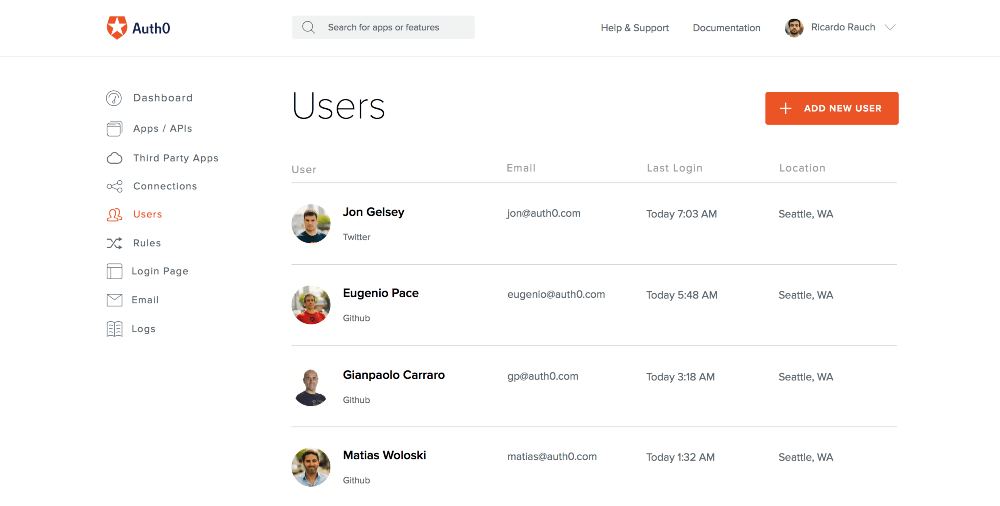 The main benefits of Auth0 are its Single Sign-On feature, its Universal Login feature, and its Multifactor authentication Guardian.
Within the space of a month, businesses can implement Single Sign-On onto their systems. Customers, employees, and partners just need to sign in once using Single Sign-On — either by enterprise federation and social login or the conventional username-password login — and then they are free to use apps assigned to them.
Security is improved and phishing attacks minimized thanks to Universal Login. This is because the authentication server is centralized, which means credentials are not being moved around. Users and their credentials are also protected since the system detects breached passwords and notifies users if their credentials have been leaked. Users can also expect that access will be restricted until they have reset their password.
Users can also download and use the app to easily have login requests authenticated, thanks to the Multifactor authentication Guardian. Users receive a push notification where they can either approve or disapprove login requests, even without directly accessing the app. A magic link can also be used to implement password-less authentication. Working from the dashboard, users can customize login page, select identity providers, add users, and connect apps, all thanks to the solution User Management features.