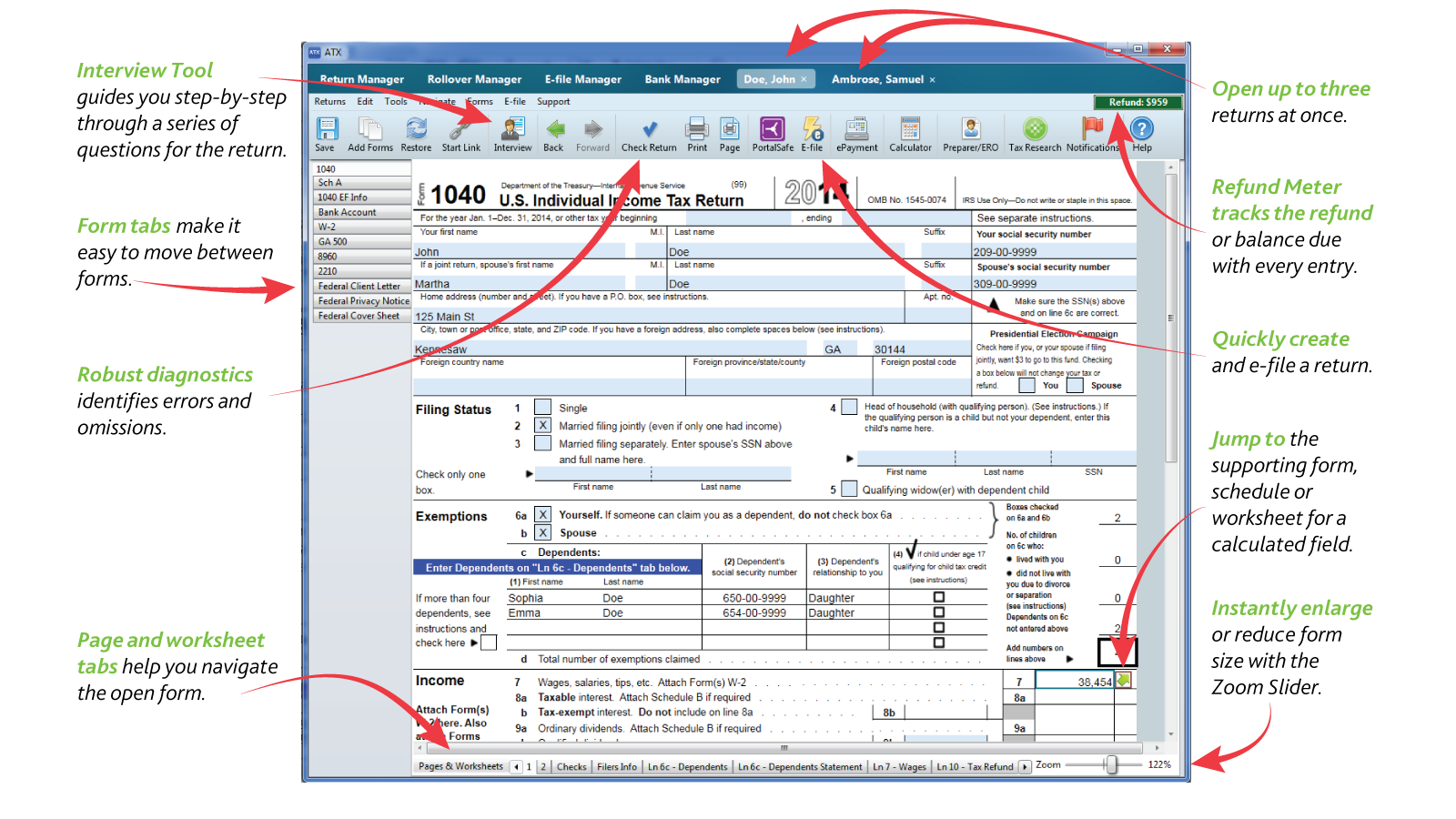 The main benefits of ATX are its comprehensive forms library, user-friendly interface, interview and checking tools, multi-tasking platform, and great support. Here are the details:

Comprehensive Forms Library
Tax compliance is easy with ATX's vast library, which features more than 7,000 forms. Accountants can also easily meet the specific tax needs of their clients or employers with this library.

User-Friendly Interface
Users who may not be as technologically-savvy don't need to worry about a steep learning curve when using ATX. Its interface is user-friendly and allows users to work on up to three forms with ease and navigate comfortably through fields.

Interview & Checking Tools
Mistakes when filling out compliance forms are avoided with the interview tool that comes with ATX. Forms can be filled out without making mistakes, and time is also saved as the software does the reviewing for the user, checking for omissions and errors. Users can be sure that their forms are compliant and meticulously filled out.

Multi-Tasking Platform
ATX users can expect an increase in productivity since the software has tabs that let them quickly switch between different forms. Users can also work on up to three different forms at a time. Not only is their productivity increased, but they can also make sure their work is done on time.
Exceptional Support
Any difficulties encountered with ATX can be easily resolved, thanks to a knowledge library that users can easily find online. Productivity tools, newsletters, and practice aids are also sent out to users so they can continuously learn how to use the product to their advantage.