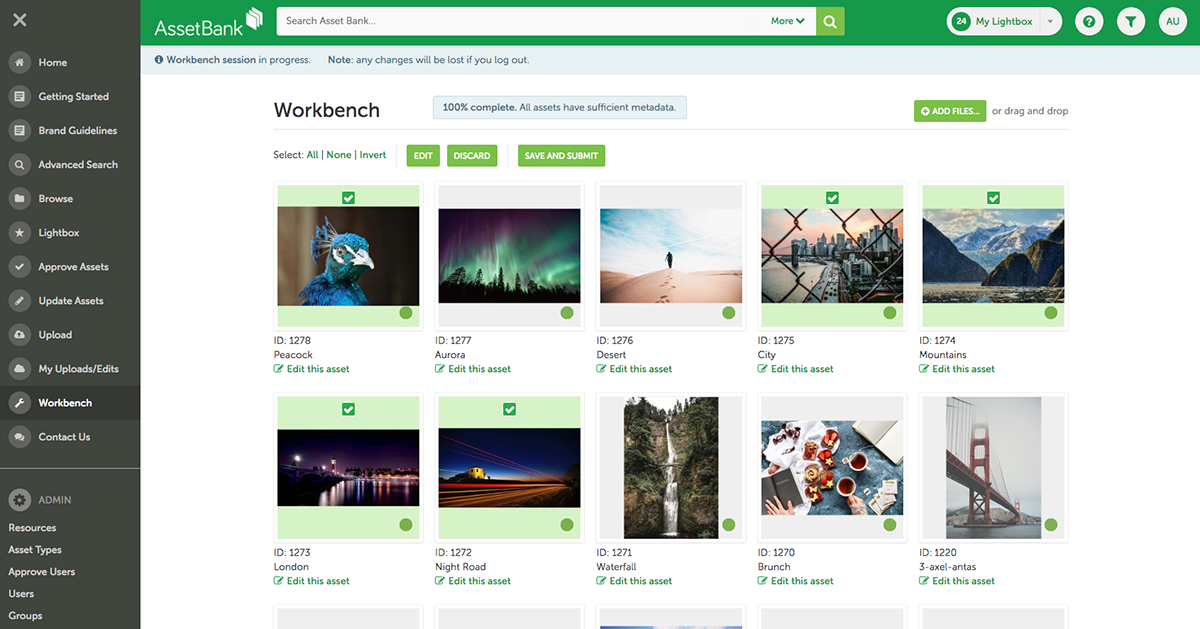 The main benefits of Asset Bank are it allows your team to simplify the management of your digital assets, gives robust security, and offers powerful features and tools. Here are the specifics:
Limitless Asset Upload
With Asset Bank, you're not restricted to how many uploads you want to perform. The software automatically creates previews if you upload files, either one at a time or by bulk. FTP upload is even available for areas with low bandwidth.
Easy Asset Management and Search
Users can add fields like description, title, product, etc. to describe assets. The software has asset visioning and preview so users can completely view their assets. It even has an advanced search, search builder, and search suggestion to speed up the search process.
File Download
You can streamline download pre-sets to simplify the asset selection and convert it to an appropriate direction, format, and color space. With its Advanced Download functionality, you can download the original file and tailor it to your needs by selecting your preferred format, quality, size, etc. before downloading.
User Permission
You can set up user permission to control who edits, downloads, views, and uploads the assets. It has an approval workflow to approve users in the tasks based on the setup permission. Meanwhile, the storage is configured to users' work requirements that can either be hosted by Asset Bank or through users' servers.
Enterprise-Grade Solution
Enterprise and professional license is offered to meet the needs of large companies. It contains advanced features such as multiple data schemes, SSO integration, REST API, organizational units, multilingual support, and integration modules.
Lightbox Image Storage
Lightbox offers users multiple lightboxes that can externally and internally be shared. This is a storage for collected assets that allows users to have an apples-to-apples comparison of images, track assets, and sort attribute values.