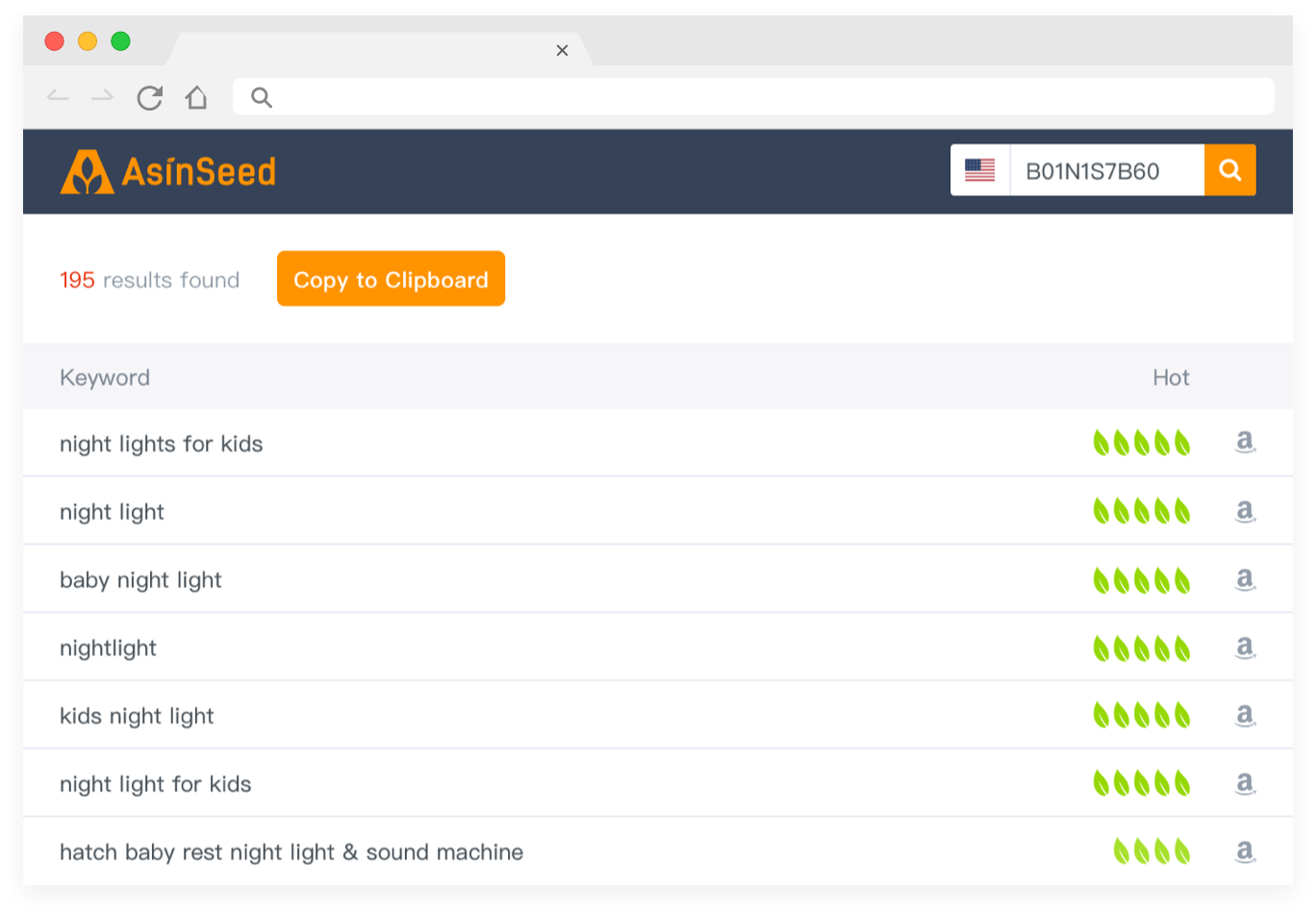 The main benefits of AsinSeed are ease of use, fast insight generation, and accurate reports.  Here are more details:
Ease of use
AsinSeed has a clean and intuitive user interface that makes it easy for users to come up with the keywords they need whenever they need it. Its Reverse ASIN feature makes traffic-driving hassle-free with the use of significant data from competitor sellers. Any AsinSeed user can access this feature without the need for advanced technical skills.
Accelerate keyword delivery
AsinSeed is robust when it comes to delivering essential keywords as it can execute as much as 500,000 Queries/M and 300 Queries/minute. Users can always come up with intelligent and profit-wise solutions backed by updated data anytime.
Accurate keywords
Users can always be certain that their keywords are efficient and updated as AsinSeed has a unique mechanism that scores the quality of each keyword. This is through the use of a unique algorithm that targets the most effective keywords to drive optimum traffic and capture leads.