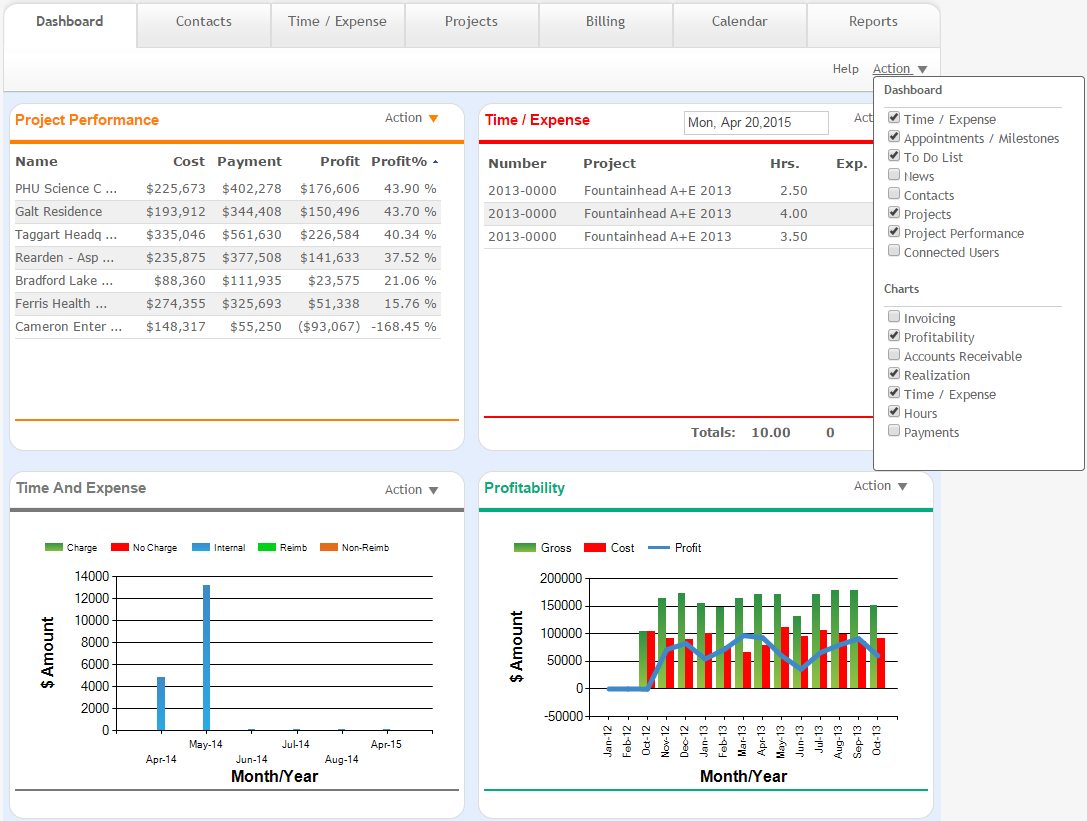 The main benefits of ArchiOffice are its wide range of features that professional architects will find valuable, project management and time tracking features, user-friendly system, organized dashboard, capabilities that allow quick and seamless information dissemination, and billing functionalities. Here are more details:
Architect-centric Software
ArchiOffice was designed by professional architects who completely understand the struggles that their fellow professionals face in the field and in managing projects. Since this platform is made with architect needs in mind, it provides features valuable and helpful in alleviating daily concerns of professional architects and in making their professional life easier.
Project Management and Time Tracking Features
Managing projects has been made easier with the ArchiOffice incredible project management functionalities. Tracking payable time can also be a breeze with the platform's time tracking feature. Users can quickly review the time, as well as expenses, by employee or project on a single screen.
User-Friendly System and Organized Dashboard
Professional architects who want to use the software do not need to go through training and spend a lot of time and effort figuring out how the system works. The system is designed in such a way that users do not have to struggle finding their way around. The platform also comes with an organized dashboard where users can monitor KPIs such as project performance and profitability.
Quick and Seamless Information Dissemination
ArchiOffice allows users to provide needed information to their staff, principals, and project management seamlessly and quickly, ensuring that everyone involved in the project is updated and is on the same page.
Billing Functionality
This feature helps improve the generation and delivery of invoices. Moreover, the system enables users to create reports easily. They can choose from Submittal, Work-in-Hand, Bi-Weekly Timecard and more.