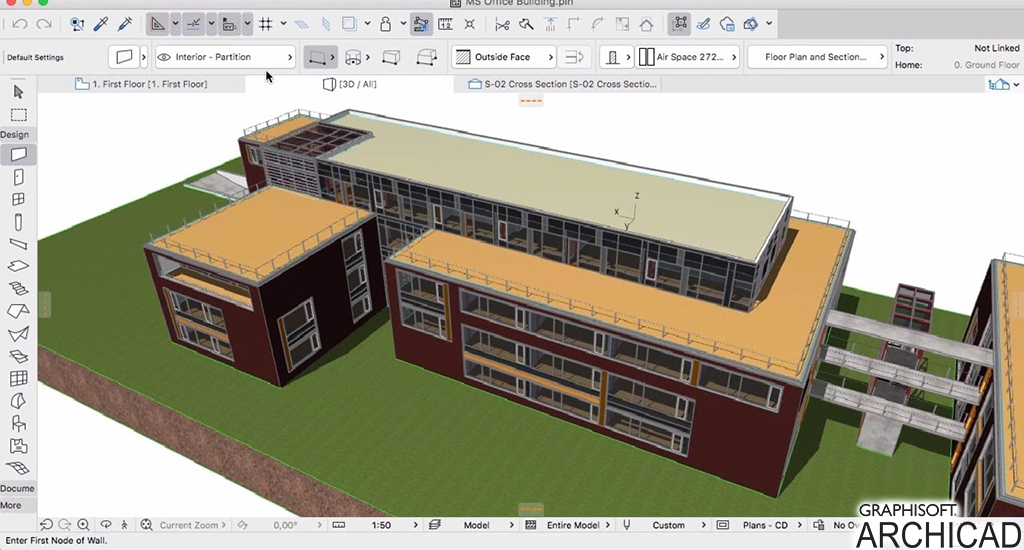 The main benefits of ARCHICAD are its clean workspace, curtain wall systems, and multiple enhancements and workflows.
With ARCHICAD, project teams can have the visualization and sharing of information between them greatly improved. Users can also expect more efficient coordination and model checking as ARCHICAD facilitates real-time editing and communication. Users end up working more competently because the process of design goes by much more quickly.
ARCHICAD is also distraction-free, with a workspace that is clean displaying just the functions that users use the most. Elements that users use a lot can be saved as favorites so that they can be accessed quickly. Furthermore, ARCHICAD's recent improvements enable a 2D panning and zooming experience that is not just highly responsive but also smooth,  no matter how complex the projects may be.
A hierarchical curtain wall system can be developed, designed, detailed, and done with ease using modular patterns included in the façade design workflow. In design environments with 3D or 2D elevation, ARCHICAD can adapt graphical inputs that are natural. Users can be assured that documenting and local listing requirements are adhered to when it comes to curtain wall systems, and they can also expect these to be structurally perfect.
Creating new values and properties based on the parameters of an element is easy with ARCHICAD, as it allows users to leverage logical expressions to create these. ARCHICAD also automates workflows and boosts information, as well as allowing users to compute a rule as the property value of an element. Moreover, users can update this automatically, without the drudgery of manually entering data.
ARCHICAD's multiple enhancements and workflows also deliver construction documentation that is precise and building designs that are intuitive. Best of all, businesses can come up with accurate schedules and cost estimations with ARCHICAD.