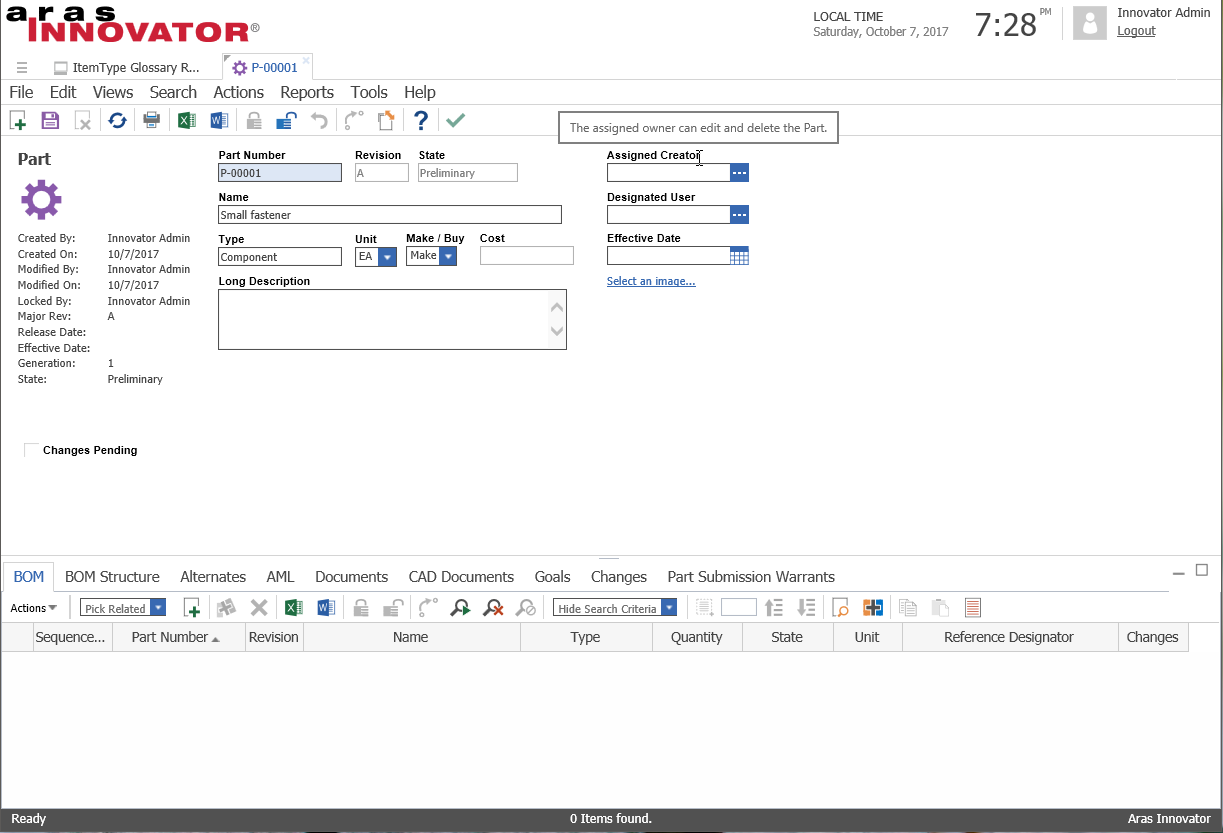 The main benefits of Aras Innovator are its easy product management, project transparency, and cross-discipline collaboration. Read on to understand further.
Aras Innovator allows users to manage their billing with ease whether they are MBOM or EBOM. The software supports different platforms and software so you can manage and control all the financial aspects of your products' lifecycles.
Manufacturing companies are positioned to take significant benefits using Aras Innovator. It has special tools that make collaboration and communication easy among teams. It even offers selection and approval solutions of externally obtained electronic parts.
Besides, Aras Innovator also features a document management tool that handles the version works and changes with various file formats. Through this, you can increase your documentation range, and regardless of what kind of category your products belong to, the software can oversee all of them. It can cover the entire lifecycle of the product, from the manufacturing stage to development and sales.
Changes in your management operations can be done with simplified requests while ensuring complete visibility across all disciplines. This is helpful for your business if it is integrated with multiple disciplines. Aras Innovator is highly adaptable so you can match it with your business requirements.