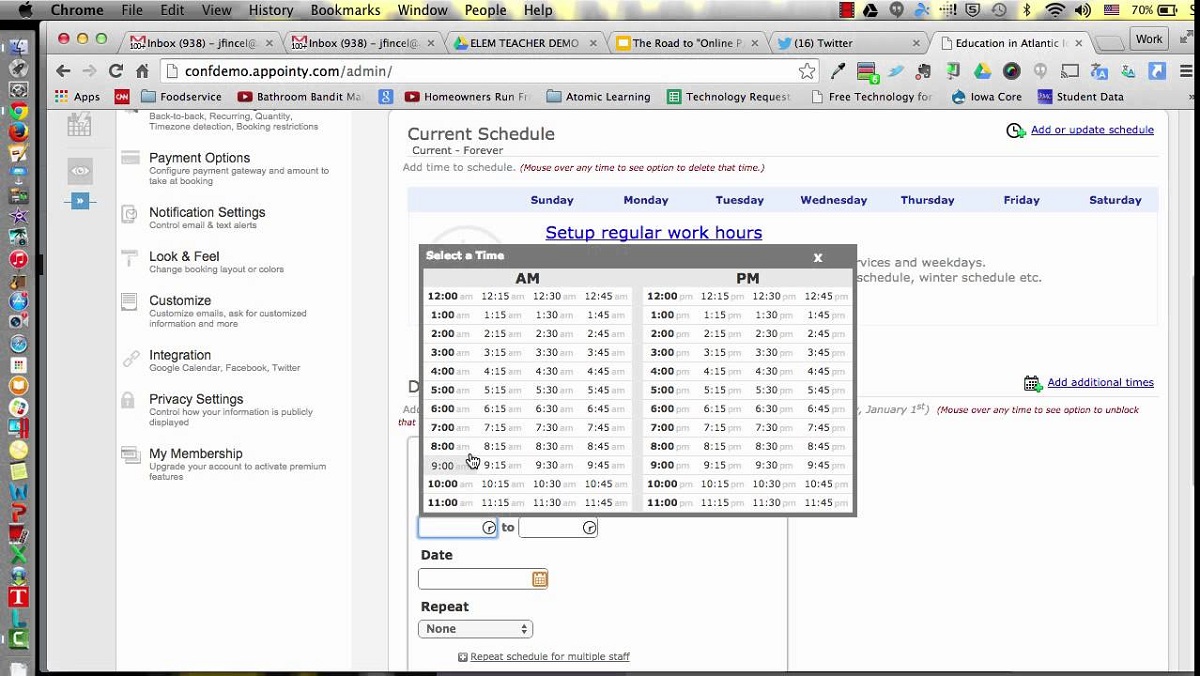 The main benefits of Appointy are its capability to turn Facebook into an online booking platform, website widgets feature, capability to adjust your business hour, mobile administration console, powerful reporting and analytics, and automated notifications. Here are more details:
Turns Facebook into an Online Booking Platform
Appointy caters to a number of industries including fitness and reaction, professional services such as accounting and finance, government, education, and medicine to name a few. One of the notable features of this platform is its ability to turn your Facebook account into an online booking platform, giving your customers an option to book their appointments through this social media platform. The convenience can also encourage more of your customers to book anything with you.
Website Widgets
Appointy lets you offer various booking methods to your customers. Aside from using your Facebook to accept bookings, you can also let your customers book via your website. The platform comes with website widgets which you can integrate on your existing website even without the help of IT professionals. For those who do not have a website yet, the platform also offers a sub-domain for free online bookings.
Business Hour Adjustment
Customers are more likely to book outside the usual business hours. Appointy allows you to accommodate their needs and let them book at the most convenient time for them by adjusting your business working hours.
Mobile Administration Console
With the mobile administration console, you can have complete control over your appointments no matter where you are or what device you use. In addition, the platform offers automatic syncing with Google as well as real time notification which helps your staff get more tasks done and ensure that your customers are satisfied with your service.
Powerful Reporting and Analytics
With Appointy, you can also track your progress. The platform offers powerful reporting and analytics which you can use to measure significant factors including workforce performance and customer satisfaction.
Automated Notifications
Appointy reduces the number of no-shows. The system can send automated notification via SMS or email to clients prior to their appointments.