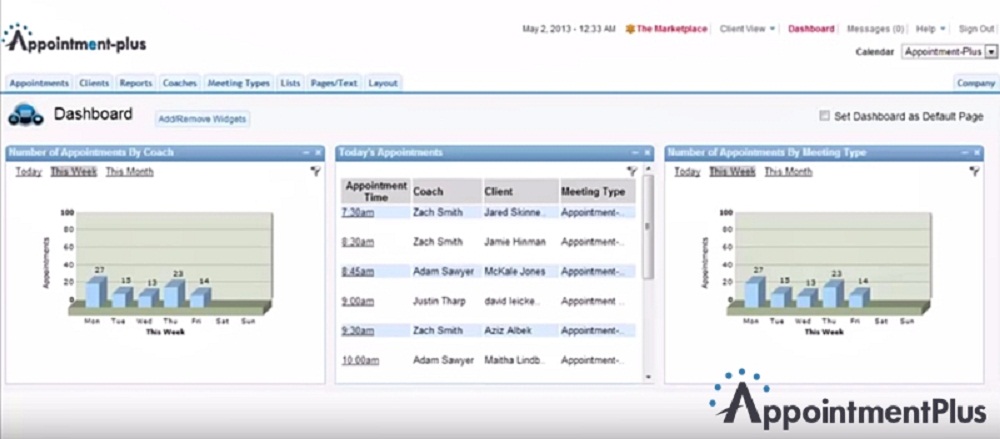 The main benefits of Appointment Plus are the reminders it automatically sends to customers, a wide range of customization options, features that let clients book appointment themselves, and the reliable support the system offers. Here are more details:
Automated reminders
After an appointment has been set with clients, the system automatically sends text messages and emails as a reminder to customers. This way, no shows are reduced to almost zero which means that the time wasted due to client absence is now gone and used for better things. This improves the productivity of the businesses and to top it off, this feature is available in all packages.
Customization options
The system has over 500 configuration options which allow users to customize the scheduler any way they prefer. Users can customize various basic parameters like waiting lists, room booking with staff, user access levels, available hours, and many more. It can be configured to optimally meet the requirements of businesses as well as preventing troubles when scheduling appointments. It also gives users credit card payment and processing feature.
Self-booking for clients
Appointment Plus has a feature called Book Now that enables their clients to book their own appointments. Book Now button can be added to the website either by users or their webmasters. Regardless, the feature allows for a much easier schedule of appointments.
Reliable support
Whenever users have queries or concerns, they can always rely on Appointment Plus support staff to help them promptly. This way, more things can be done in less time.