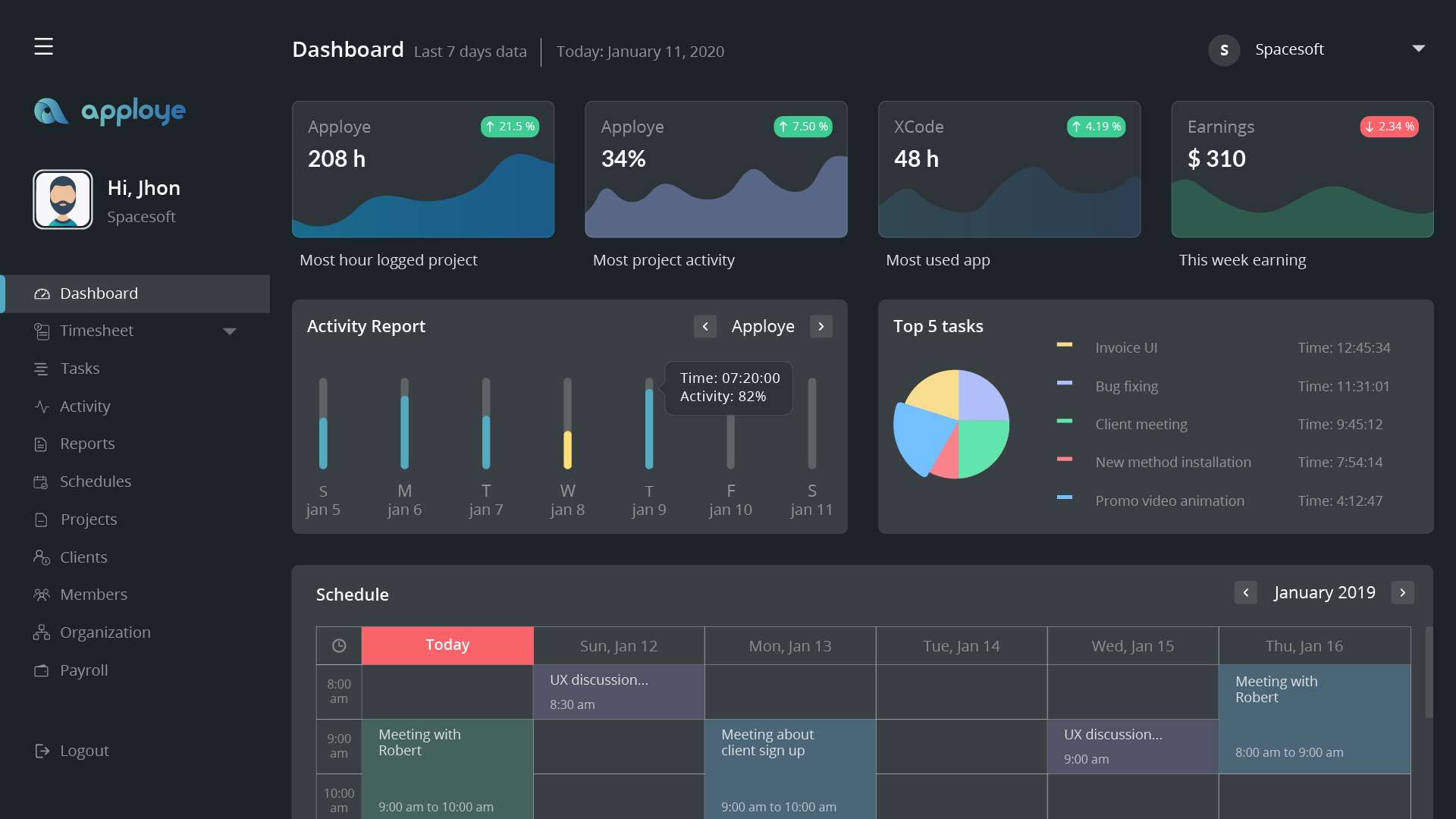 The main benefits of Apploye are transparency, easy automation, improved productivity and value for money. Here are the specific advantages that users can expect from Apploye:
Transparency
Apploye is on a totally different level when it comes to monitoring activities. It's tools are so advanced that it even allows for the random capturing of screenshots of employees' or team members' desktop. Through it, employers and team managers can duly verify and check the productivity and dedication of each employee and team member.
Easy Automation
All monitoring tasks can be set to function on its own. Time sheets can be accessed in a click, together with monitoring reports. Even tracking an individual's location can be set via GPS.
Improved Productivity
Apploye can effectively impove a business' or team's productivity as its tools can smoothly keep all employees and members on their toes. As all employees and team members are aware that all their tasks and activities are timed and randomly checked upon, unnecessary and non-work related tasks will be avoided.
Value for Money
Apploye is soundly priced as it is set to per person and functionality. Its billing depends on the number of users and active features utilized. For start-ups, it can also be a stand-alone human resource management platform that can remove the need to have to hire HR managers.