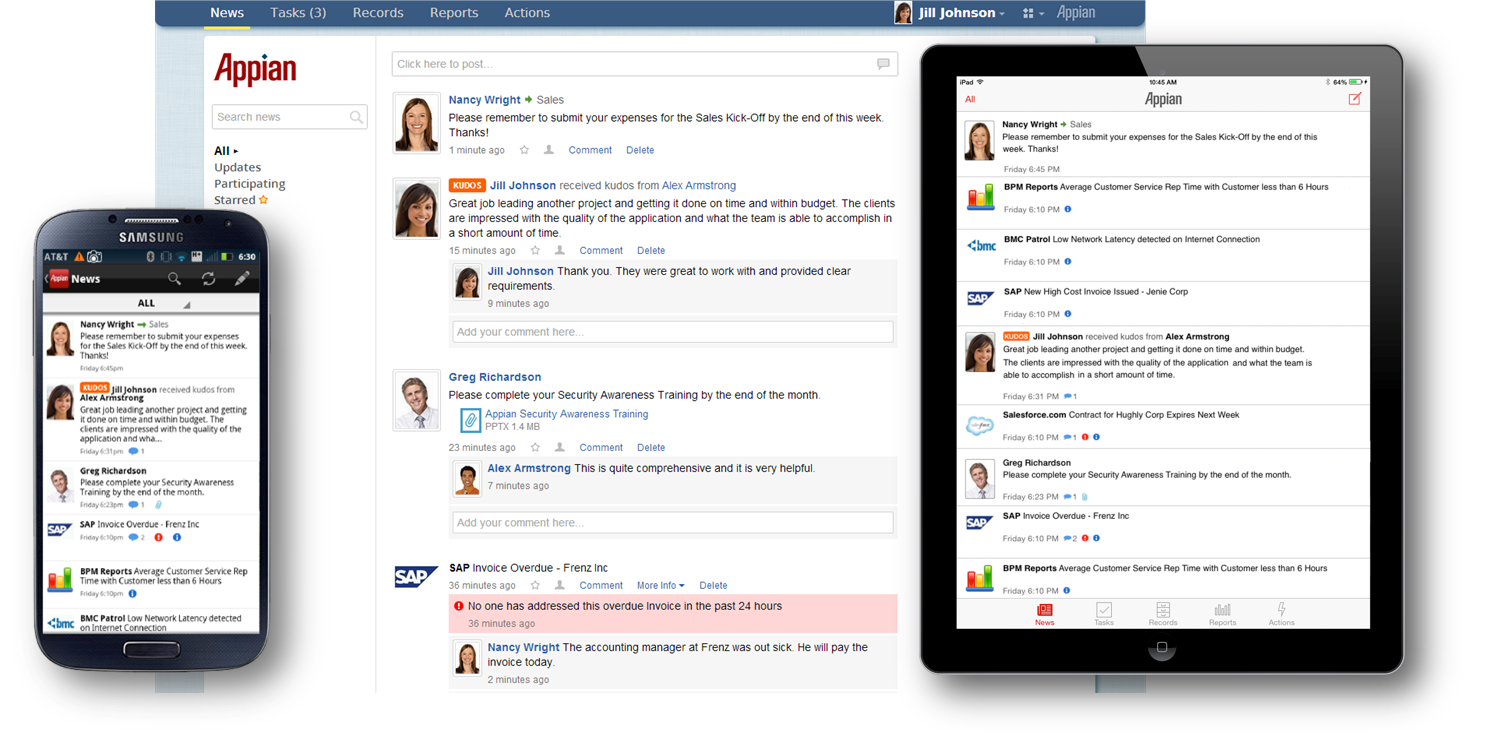 The benefits of Appian BPM are, it is intuitive, it provides a centralized platform and it features a time and task management. Here are the details:
Fast and User-friendly
Convenience for users is one of the features that Appian BPM offers as its functionalities are presented through the simple drag and drop method, which allows for fast deployment of solutions. Users are able to create dashboards and task forms at a rapid rate because of the easy-to-use Forms interface. Likewise, the system's handling of business rules helps you to define important policies and procedures. It also captures and saves process models that were previously utilized and placed on the native repository for reuse. Users can track and analyze complex event processing and then respond to business events afterward.
Rich feature set
Appian BPM is a flexible and scalable platform that provides out-of-the-box integration with various systems, allowing for instant deployment of newly created solutions. The system also provides a rich mobile experience for users without the need for extra work because it is equipped with built-in, responsive enterprise mobility.
The platform is equipped with another great feature called Appian Records which keeps all the data across the entire system and processes in one place.
Time and task management
Appian BMP empowers its users to monitor their in-flight processes, view performance of the business and reassign tasks in real time through its management tools. It also tracks task and process progress on a granular level, in real time. The task management tool, on the other hand, can increase workers' productivity and at the same time reduce operational costs. There is also the skill-based routing which makes sure that the right tasks are given to the right people. The platform also features a social collaboration space.