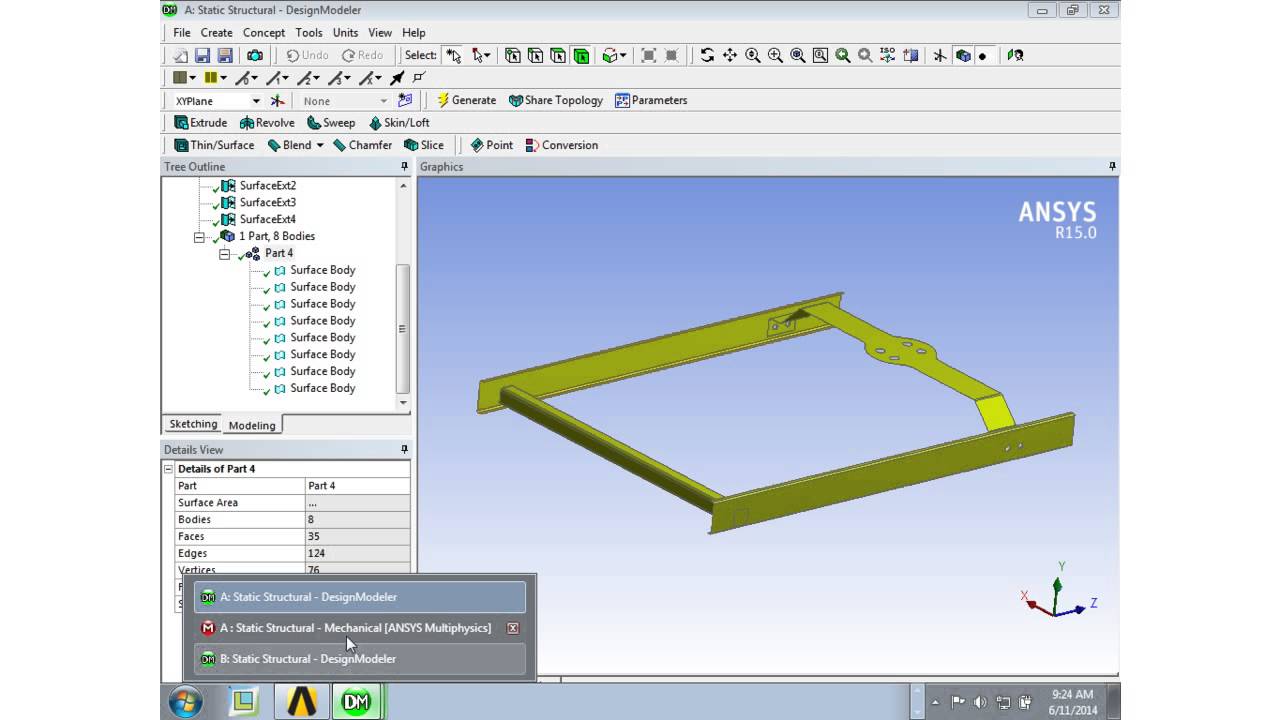 The main benefits of ANSYS DesignModeler are it provides an intuitive and easy to navigate user interface, accelerates engineering analysis tasks by streamlining model building and modification, converts 2D drawings to 2D or 3D models in a snap, and works with other CAD solutions. Here are more details:
Intuitive And Easy To Navigate User Interface
ANSYS DesignModeler is built with a user interface that is intuitive and easy to navigate. From this interface, users can quickly access all the menus and tools they need for building and editing models. These menus and tools are systematically arranged, and they can easily locate them within the user interface.
Streamlines Engineering Analysis Tasks
The computer-aided design software streamlines engineering analysis tasks by making sure that users are able to immediately create, edit, and fine-tune all the geometric models they need for their tasks. It gives them instructions and resources that can help them select and use the right modeling tools and functions. As a result, they can produce models in a snap and initiate engineering analytics right away.
Converts 2D Drawings To 2D Or 3D Geometric Models In A Snap
With ANSYS DesignModeler, it is possible for users to generate 2D or 3D geometric models out of 2D drawings. This is done through simple conversion. Thus, they can upload an existing 2D drawing to the software or prepare one directly within ANSYS DesignModeler and transform it into a geometric model in 2D or 3D format.
Integrates With Other CAD Tools
ANSYS DesignModeler doesn't disentangle users from other CAD applications or tools they are currently using. In fact, information, geometric models, and sketches that are found in those applications or tools can be imported to the CAD software, improving the reusability of documents and files and establishing the smooth flow of existing processes.