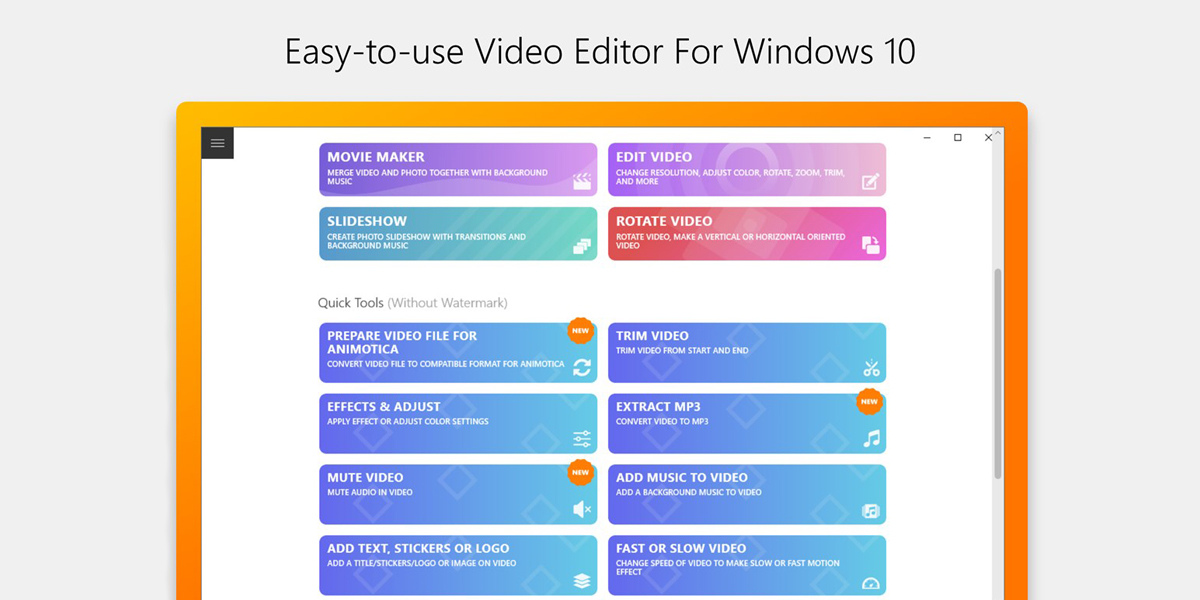 The main benefits of Animotica are ease of use, value for money, shareability, and accessible support.
Ease of Use
Animotica is easy to use. All tools and commands are direct and not confusing to users. It has a clean and sleek interface that makes it easy for you to explore all tools and functions. Using it will not require advanced video editing skills. Animotica makes it possible for complex editing tools to be easily accessible through its user-friendly and unintimidating interface.
Value for Money
Animotica can be used for free. It has premium features that are available to paying users. Discounts are available to users that vary per region. Availing of premium features is on a one-time payment basis that includes a lifetime license. A one-time payment of less than $16 can enable any user to produce HD videos in 4K resolution.
Shareability
Animotica is a social media savvy software. Publishing content is easy as it easily integrates with a user's social media account. Its video sizing tool accommodates different video sizes and orientations as required by different platforms. You can also check out this list of content management software solutions that you can use to store, create and publish your content.
Accessible Support
Animotica provides solid support to its users. It can answer via email and resolve concerns via tickets. Live support is available even to non-paying users. It also offers a wide knowledge support platform that takes on commonly encountered questions and issues.