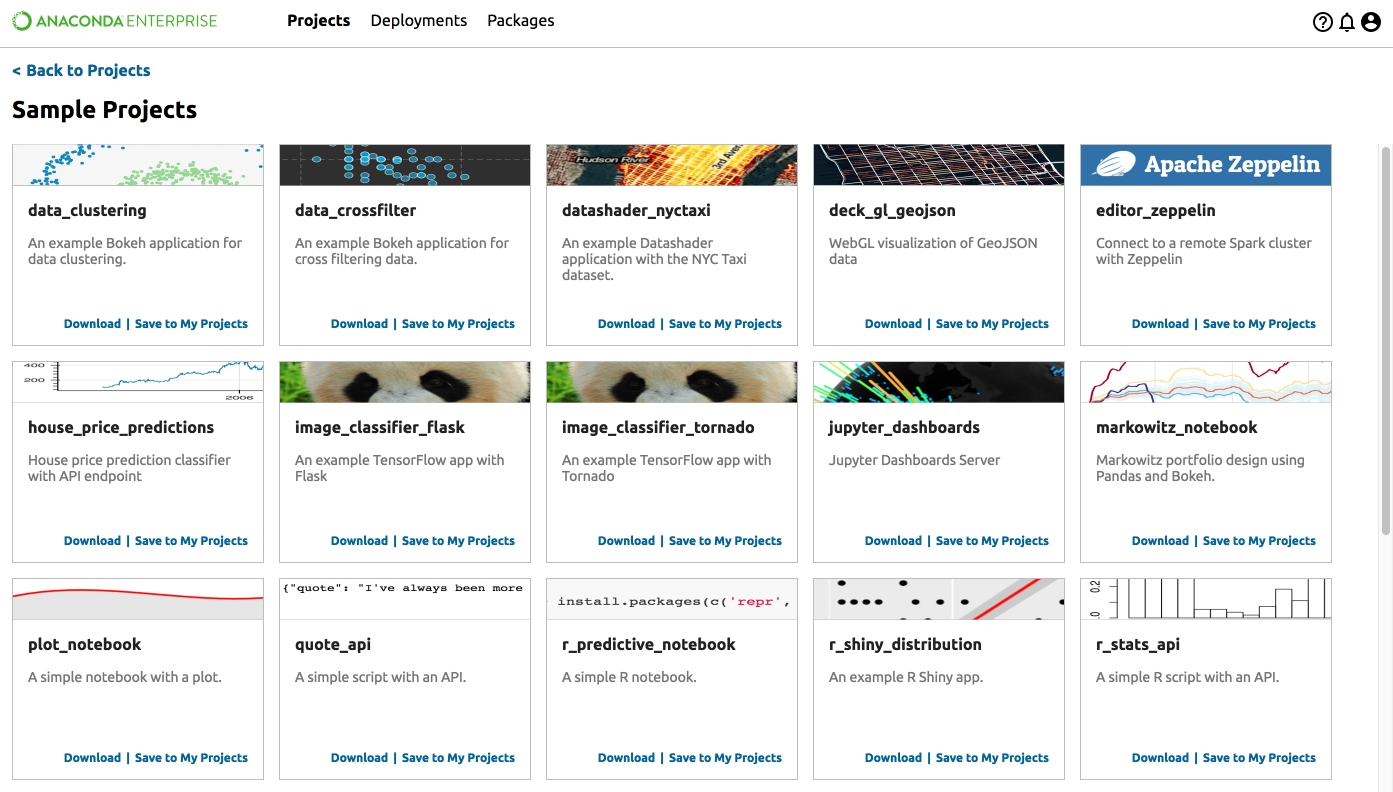 The main benefits of Anaconda Enterprise are its rich collaboration features, real-time modifications and scalability.   Here are its benefits in details:
Collaboration In Real-Time
On a centralized location, all data and resources are gathered so that team members can access, collaborate, and share projects in real-time.
Data Science Platform for Enterprise
Anaconda Enterprise combines scientific methods, statistics, mathematics, computer science, and information science and is applicable to any activities with relations to business analytics, predictive modeling, and business intelligence.
Logging and Tracking of Events
You can schedule and track all events related to your packages, projects, and deployments.
Jupyter Integration for Convenient Data Access
Anaconda Enterprise is integrated with Jupyter-based solutions, including JupyterLab and Jupyter Notebook, allowing all team members to collaborate directly on Jupyter web-based files and share them later on. Additionally, Anaconda Enterprise allows users to handle various versions of browser-hosted notebooks and control how they can access these notebooks.
Automatically Adjustable and Scalable Design
Anaconda Enterprise has a scalable architecture and has the ability to distribute resources and libraries across the server clusters handled by Apache Spark and Hadoop. The software can automatically scale down or up based on the nodes users need to distribute.
License Reporting, Management, and Auditing
With these features, users can filter the licenses that go together with applications and projects. This platform then generates reports as users audit the licenses.
Self-Service Launching Features
Anaconda Enterprise has self-service deployment capability that allows team members to gain control and flexibility over the launching of AI-driven data science models, notebooks, and dashboards. It also has a remote deployment capability that lets users launch models, projects and resources to server clusters.
A Suite of Complete Governance
Anaconda Enterprise has an online repository where stacks and packages can be kept. Whatever version, tools, and packages you are using, Anaconda Enterprise makes sure that you can have full control of them.
Token-based Access
Only authorized team members can access the resources and projects of your organization through the platform's token-based system. This means users can use their applications and models without endangering sensitive data.
Centralized Management
This software centralizes the access control management. Regardless of what you are managing, be it an access per user, per role, or per group, you can do it all in one centralized location.