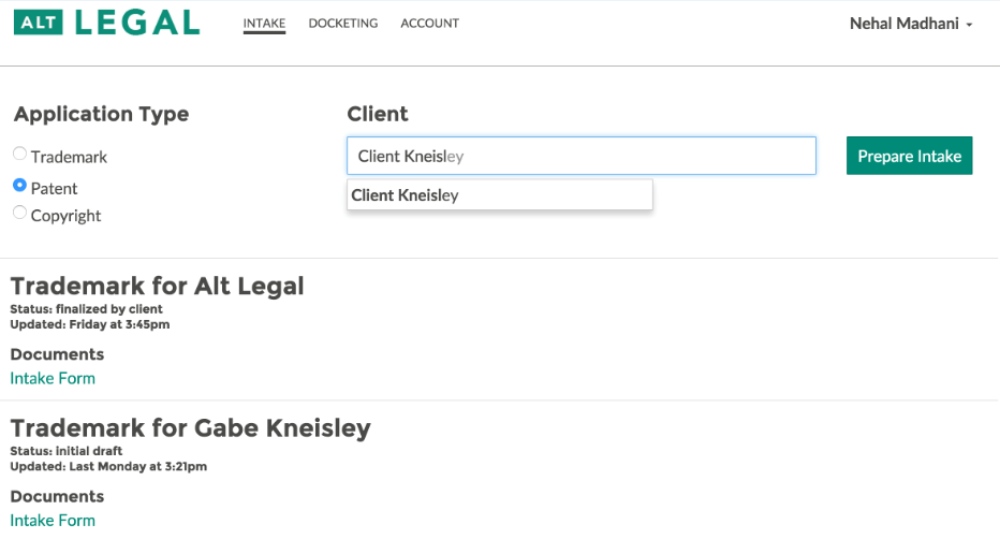 The main benefits of Alt Legal are its docketing software, its automatic identification feature, and its unlimited support.
There is no risk of missing a filing deadline with Alt Legal because its docketing software for copyrights, trademarks, and patents is intuitive. Global IP deadlines for copyrights, trademarks, and patents are managed by the software, and client intake is also streamlined. Application documents and  IP offices can also be easily accessed with one-click links.
Even without any manual input, when it comes to USPTO trademarks the docketing system of Alt Legal calculates all filing deadlines, updates records, and identifies any filings done by the user. Because of this, time spent on TEAS and TEAS-Plus filings, as well as other routine USPTO filings, are reduced. With regards to IP filing preparation, Alt Legal can collect all the needed information. It can even match the user's law firm branding. Communication is also made easy as clients can be sent a customized intake software link, where they can submit their files and details. Once that is done, users can spend their time giving advice that is substantive instead.
Email reminders can be set up so users are updated regularly of any changes in status. Key dates can be added to calendar and reports generated. Best of all, there is no added cost with regards to the unlimited support and data migration that Alt Legal provides.