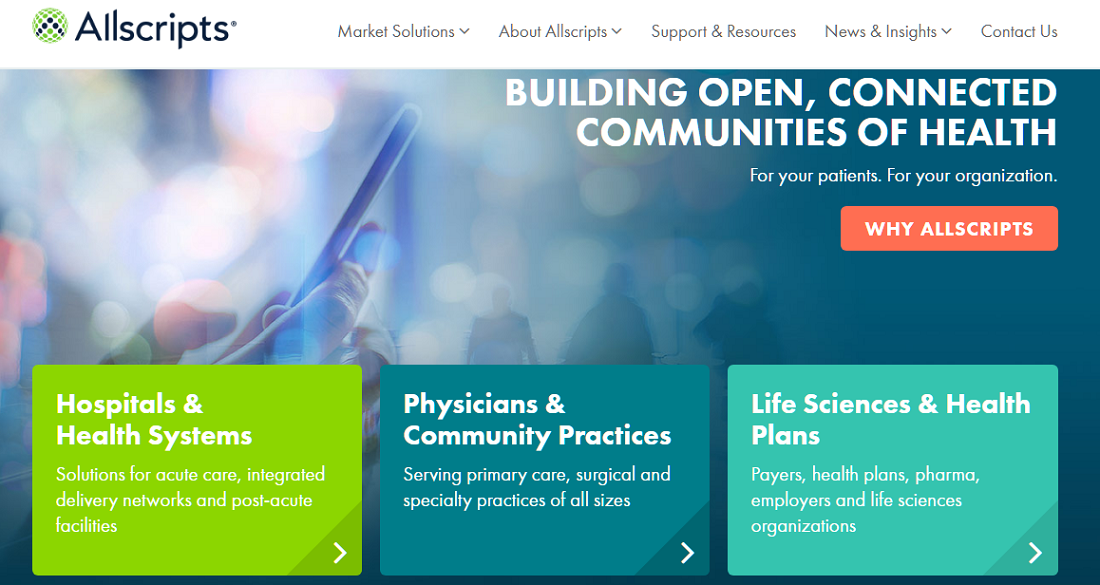 The main benefits of Allscripts TouchWorks EHR are its extensive suite of tools and features, customizations, streamlined routine tasks, maternity care information, physician practices, information accessibility and mobile support.   Here are the details:
Streamlines routine tasks
Allscripts TouchWorks EHR provides an extensive suite of tools and features such as e-prescribing, mobile access, and clinical features to aid clinicians in managing their routine tasks better. There are about 800 care guides that clinicians can access such as clinical decision support and customizable clinical desktop, which empower them to achieve improved clinical results. The platform also allows users to access the solution's most relevant features through mobile devices. This means that users can always stay productive no matter where they are. This highly scalable solution works perfectly for multisite and multispecialty organizations, too.
Provides information about maternity care
Another feature TouchWorks EHR offers is the Allscripts Prenatal, a cloud-based system that provides robust tools for communication and documentation of the information about maternity care. There is also the Allscripts Clinical Quality Solution (CQS) that integrates with TouchWorks to provide tools for clinical decision support and quality management.
Aids in streamlining physician practices
Allscripts Professional EHR is tailored for small- to mid-size ambulatories and for physician practices. It aims to reduce resource use by organizations while helping them achieve more at the same time. Professional EHR contains a comprehensive set of integrated tools to aid in the clinical and financial processes so that clinicians can deliver better quality care.
Allows access of relevant information
Users can easily manage the financial health of their company without complexities through the user-friendly and customized interface. Clinicians can manage their practices better as well through the at-a-glance view feature of the system. Streamlined workflows and daily planning features allow users to monitor various kinds of information such as lab results, appointments, and treatments all in just one dashboard. Professional EHR Mobile is an Allscripts feature that allows the access of relevant information from anywhere, even from remote locations. If an organization only requires an e-prescribing solution and not the entire Allscripts suite, Allscripts ePrescribe can be used instead. It can also be integrated with specialty EHR.