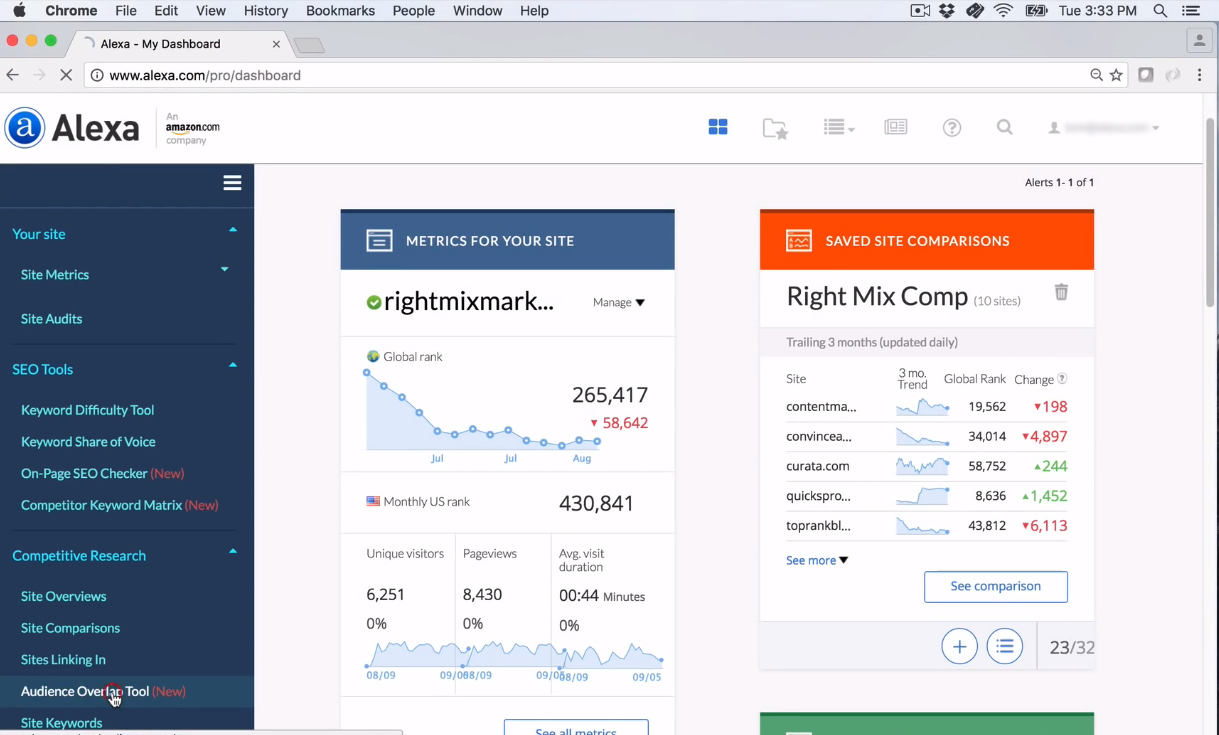 The main benefits of Alexa can be seen in helping users access their website information to help them discover, work, and maximize actionable goals that drive their online business forward. Specifically, here are the advantages users can expect from the system:
Performance Overview
With Alexa, users can see where their sites are ranked as well as the names and locations of their current competitors. The tool offers a clear view of how a user's site traffic, performance, and other indicators fare well against competitors, and what they can do to enhance their website
Wider Audience Reach
Alexa lets users seek opportunities to boost their SEO and have a wider reach to prospects, people, contacts, and leads.
SEO Strategies
Alexa can help improve SEO by understanding which keywords are suitable for the user's website. The tool helps users focus on low competition keywords to strengthen their SEO while curbing competition. It lets users see keywords being used by their competitors and leveraging that information by generating SEO strategies that can catapult their business ahead of them.
Improved Visibility
The platform helps users discover and immediately act on SEO opportunities. It offers important tools to improve website visibility and performance so users can completely monetize their website.