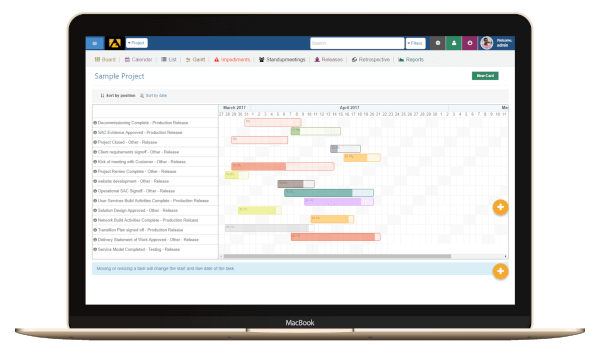 Agilean provides full transparency on all your projects and details. The app delivers accurate and updated information about your team's work using robust and attractive data visualizations that are simple to understand. You can optimize and improve your workflows as the system enables you to identify potential problems that can impact your operations and resolve them as quickly as possible.
Agilean provides a short and quick feedback loop. This enables enhanced communication and collaboration between you and your client, ensuring your team is able to deliver the minimum variable product (MVP) and validate. Plus, you can quickly view and comprehend the value flow and process, and identify and weed out wasteful processes.
One of the benefits we consistently note in our Agilean reviews is that  it becomes easy to improve your team's efficiency. The app allows you to take a good look at the actual productivity time for cards without including blocked time and wait time, and understand how you can further boost productivity and deliver higher-quality output.
In the IT industry, it is important to keep your clients notified about progress and updates. Plus, your customers should be able to give their ideas and thoughts easily. Agilean provides a platform that your customers can use to inform you about their wants, needs, and demands. And you can use the same platform to respond promptly to fulfill their needs.