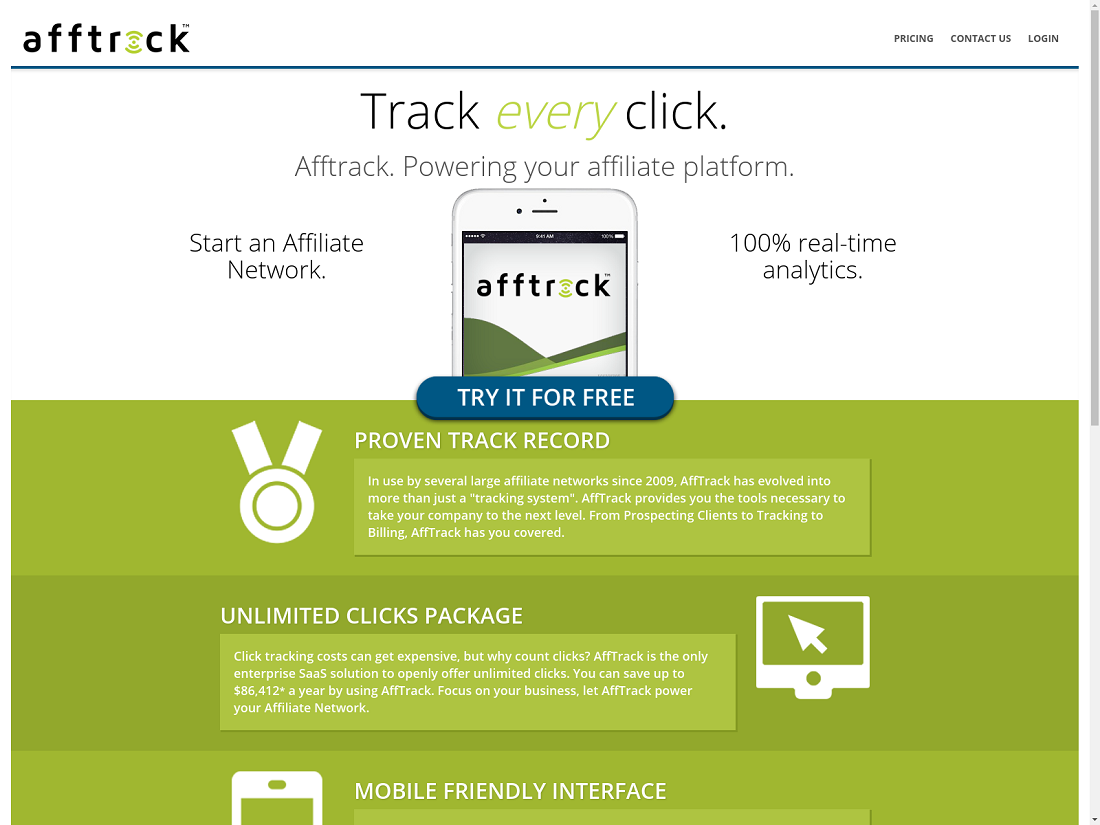 The main benefits of AffTrack are its real-time data processing feature, customizable interface, an array of affiliate networking tools, cost-effectiveness, support to mobile devices, and reliable all-around support. Here are more details:
Proprietary Architecture that Offers Real-time Data Processing
AffTrack has a proprietary architecture. Meaning to say, the platform works around-the-clock. Therefore, users can ensure that the information they receive is gleaned from real-time data.
Customizable Interfaces
AffTrack offers a capability to customize the look of the platform, allowing users to alter the appearance of their interface to make sure it matches the look of their brand. With a customizable interface, users can have a consistent experience.
Affiliate Networking Tools
Originally, AffTrack was designed to only help marketers and advertisers track clicks. Now it offers affiliate networking functionality that enables users to create a network from scratch without having to depend on other solutions.
Budget-Friendly Solution
AffTrack comes with different pricing plans and ensures that there is a package that suits your business needs and budget. The software allows businesses of all sizes to see and gain opportunities for growth.
Mobile Friendly
The platform is designed to fit screens of all sizes so marketers can use the system while on the go. Another notable thing about this software is that users do not have to install any application in order to use it on mobile devices, saving the storage space.
Dependable All-Around Support
Users can seek technical assistance from the vendor any time of the day, so their business operation will not be interrupted or at least the site downtime will be minimized.