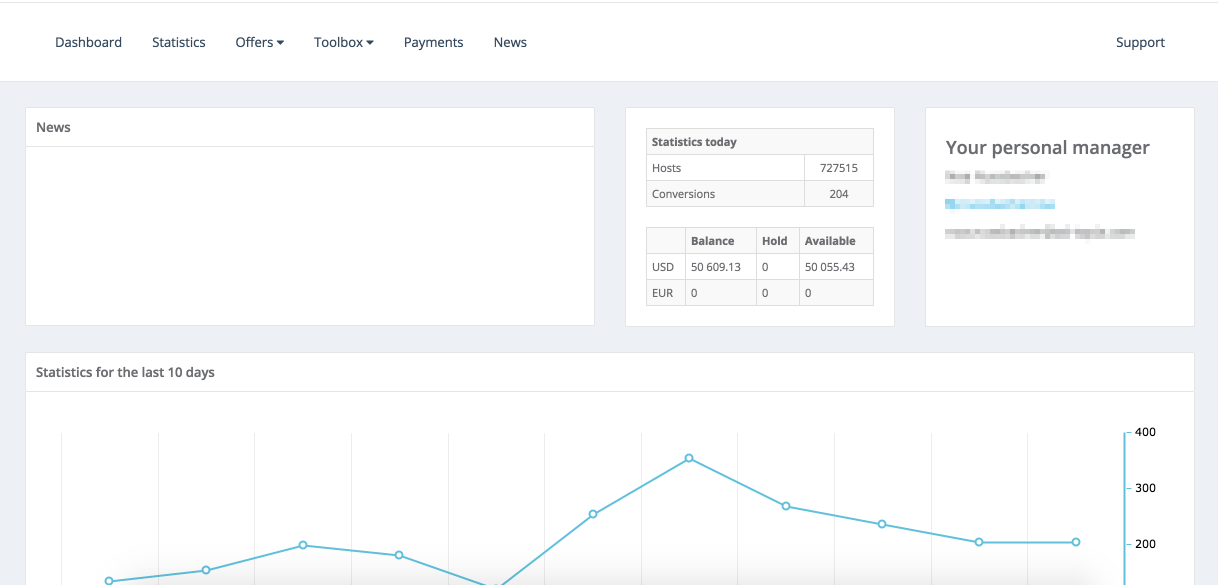 The main benefits of Affise are providing robust customization, optimizing smart targeting, and boosting conversion rates with its effective tools.
Businesses that want to build and run their own CPA networks will greatly benefit from Affise. The software packs powerful features and capabilities into an easy-to-use dashboard. It will allow its users to set configurations and automate processes so they do not have to worry much about monitoring and paying for clicks. This is because Affise uses low conversion traffic sources helping you save as much as 90% of traditional costs.
Affise can is highly customizable. Users can tailor it to their very own workflows and processes. This is enabled by its rich and robust APIs. Because of such, users can seamlessly integrate it with other systems. With this flexibility in tow, you can bring the power of Affise should you move forward and expand your business.
Affise boasts of its smart targeting function. This allows you to target your audience better by using filters such as language, device, cities, zip codes, and others. This helps in gaining better ROI rates when used appropriately. Furthermore, Affise provides real-time statistical monitoring of your performance. There are over 49 breakdowns of data made available to users. This provides insights into your business and help you make better-informed decisions in the future. Additionally, custom calculations and reports can also be generated in Affise.