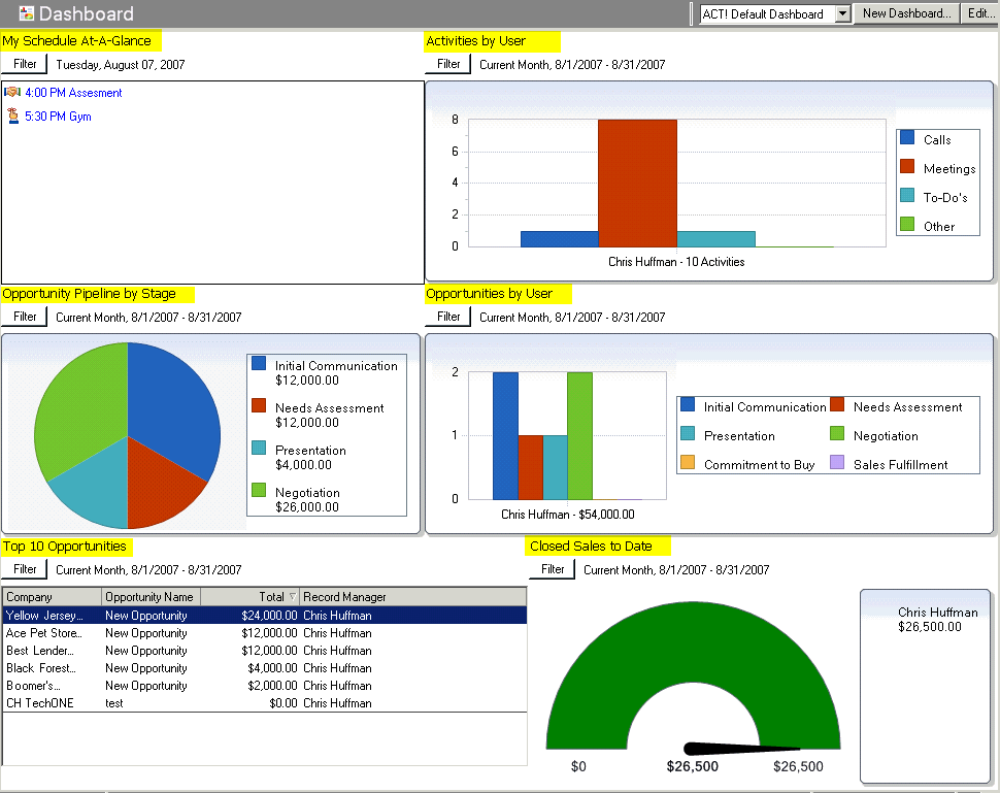 The main benefits of Act! are its ability to classify customers, its automation feature, and its easy navigation.

With Act!, sales teams can mount personalized campaigns that target previously classified customers with tailored messages and content. Users can monitor relationships and interactions, as well as status and opportunities, to name a few. The software's shared, built-in calendar also lets users keep track of schedules and events.
Repetitive tasks can be automated by the platform, resulting in improved productivity and efficiency. Among the activities that can be put on dynamic auto mode are schedules, assignments, alerts, and sales processes. Email contacts can be prioritized and segmented. Dashboards and reports on campaigns, lead sources, and statuses measure and track performance.
Features that monitor employees, clients, and competitors are also offered. Since the software has both cloud-based and on-premise solutions, users do not need to worry about where to store their data. The platform is easy to navigate thanks to its intuitive and clean layout, while its extensive integrations let users use other apps within the platform itself.