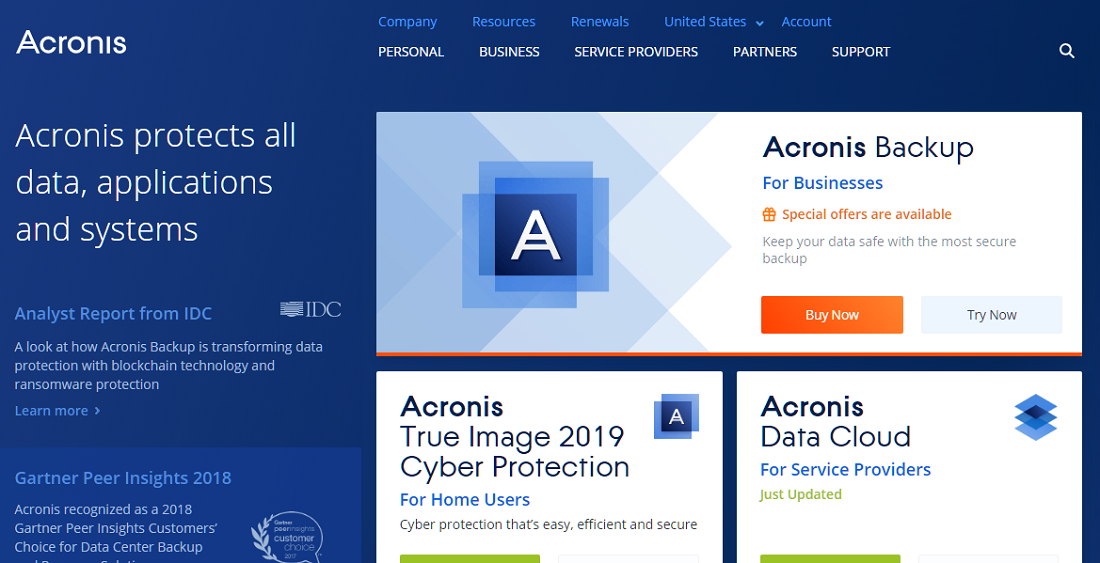 The main benefits of Acronis Backup and Recovery are its rich backup and recovery tools, excellent backup capabilities, and easy data restoration. Here's more information on its benefits:
Rich in backup and recovery tools
Acronis Backup and Recovery is considered to be one of the top solutions when it comes to the field of data and backup recovery. The reason for that is that the system is loaded with backup capabilities and extensive features that are backed by customer support crew that is highly knowledgeable in the field. Not only that, but Acronis Backup and Recovery also comes with a series of highly advanced tools that can easily fill small businesses' backup and recovery needs.
Excellent backup capabilities
Multiple levels of data compression, file filtering, and creating a full image backup of a computer are just a few of the many capabilities that this tool offers that other solutions in the same field lack. When this backup and recovery tool's service is employed, all the data from all the network devices as well as from the computer will be constantly backed up automatically. This means that in an event of power shortage, virus attack, or physical damage the users can rest assured that the data they had on affected devices are properly stored and protected. Also, for an extra fee, the system can be seamlessly integrated with the Acronis cloud, which would be very useful for users who want to secure their data to and from an offsite platform.
Easy recovery and restoration of data
Users will find that both small individual files and huge amounts of data are easy to recover and restore with Acronis Backup and Recovery. The tool provides the users with the option to restore data to different locations in case they don't want to do the recovery in just one machine. The option to recover data to a new location or hardware, completely different than the previously used ones is also available.