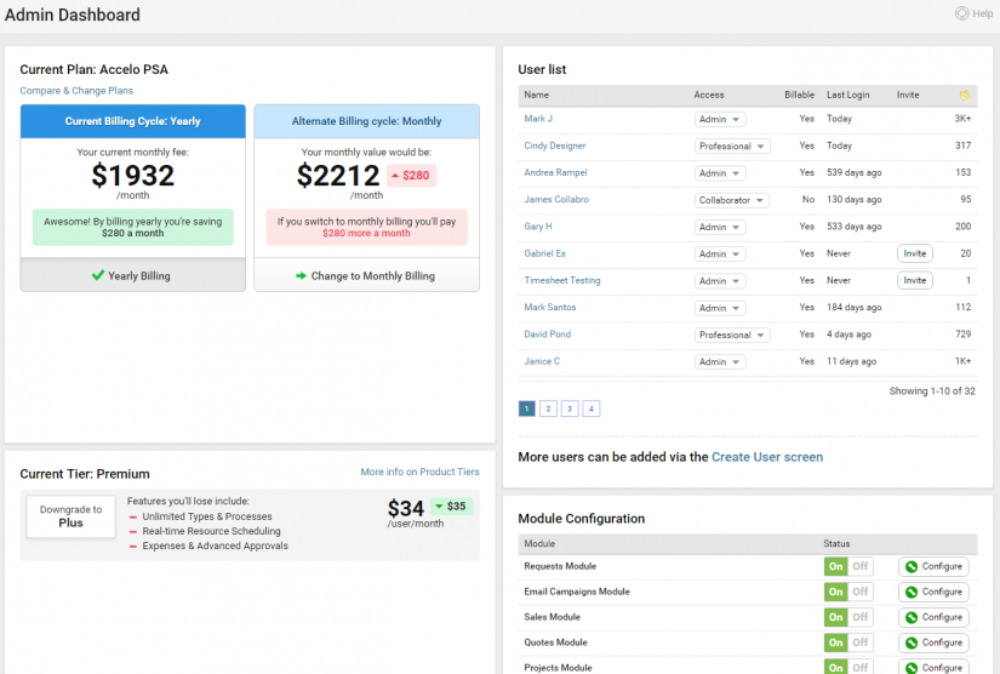 The main benefits of Accelo are its constantly updated CRM, its project management tool, and its streamlined management experience.
Professional client relationships can be created and nurtured by the CRM platform provided by Accelo. Any company interaction with a client is immediately reflected in it, which not only saves time but also gives the user visibility on what is happening and aids them in managing critical relationships. The CRM can also make forecasts, keep the business focused on its goals, drive business process, as well as notify the users about any possible missteps.
Meanwhile, users can also use the software's robust project management tool to handle projects against resources, budgets, and schedules. It also allows them the flexibility to adapt to any sudden changes so that they do not need to be drowned by processes. Billing needs and schedules can be forecasted and automatically adjusted should there be any changes in the project plan. User time and effort is also saved by the streamlining of the billing process.
Users of Accelo get a ticketing process that is easy to follow, as well as business processes that are intelligently driven, resulting in client service that is both exemplary and efficient. It is a business service management software that lets users provide their clients with an experience that is streamlined and high-level.