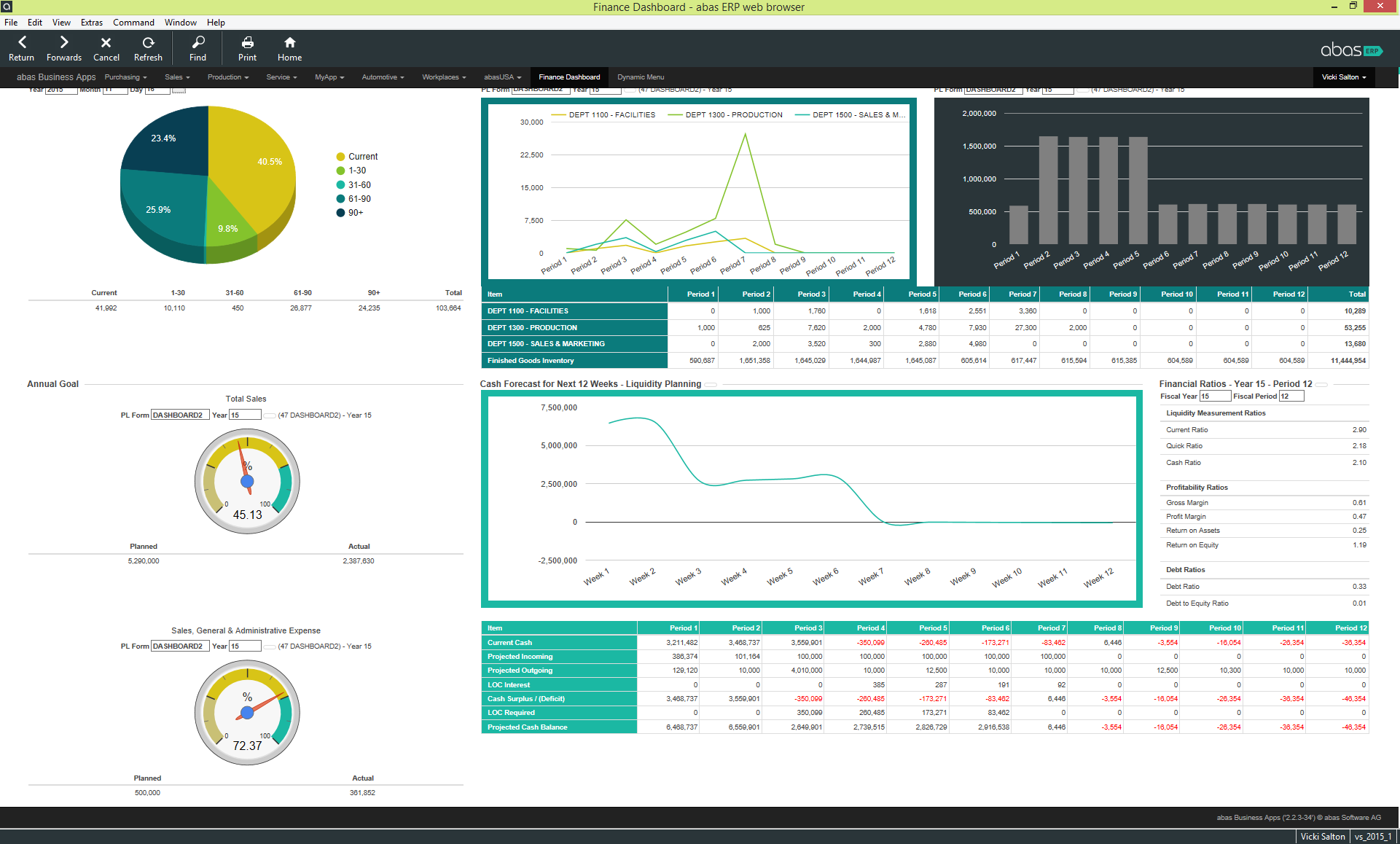 The main benefits of abas ERP are its extensive feature set, great integration, scalability, and ease of use. Specifically, here are the advantages users can expect from the system:
Third-Party Integration
abas ERP offers support for third-party platforms currently being used by an organization. This lets companies automate their business operations further, which will make them efficient compared to companies who use separate solutions.
The software allows companies to significantly reduce losses in the delegation of information and saves users time from taking on redundant work.
Scalability
abas ERP Review: Pricing, Pros, Cons & Features is a platform that adapts and grows with the organization. Whether it's from multi-domestic sites, single location, or overseas branches, the software scales according to the needs of the business.
Industry-Specific Usage
The platform provides specialized support and industry-specific features. abas ERP concentrates on providing manufacturers the tools specifically needed for their workflows.
Innovative System
abas ERP is a big supporter of technological innovation. It will consistently offer critical updates and support to companies whenever breakthroughs and advancements are on the rise. This will keep companies updated with industry solutions.
User-Friendly
The program is very flexible. Its gives users the freedom to create an interface that they feel is fit for them so they can access important data conveniently.