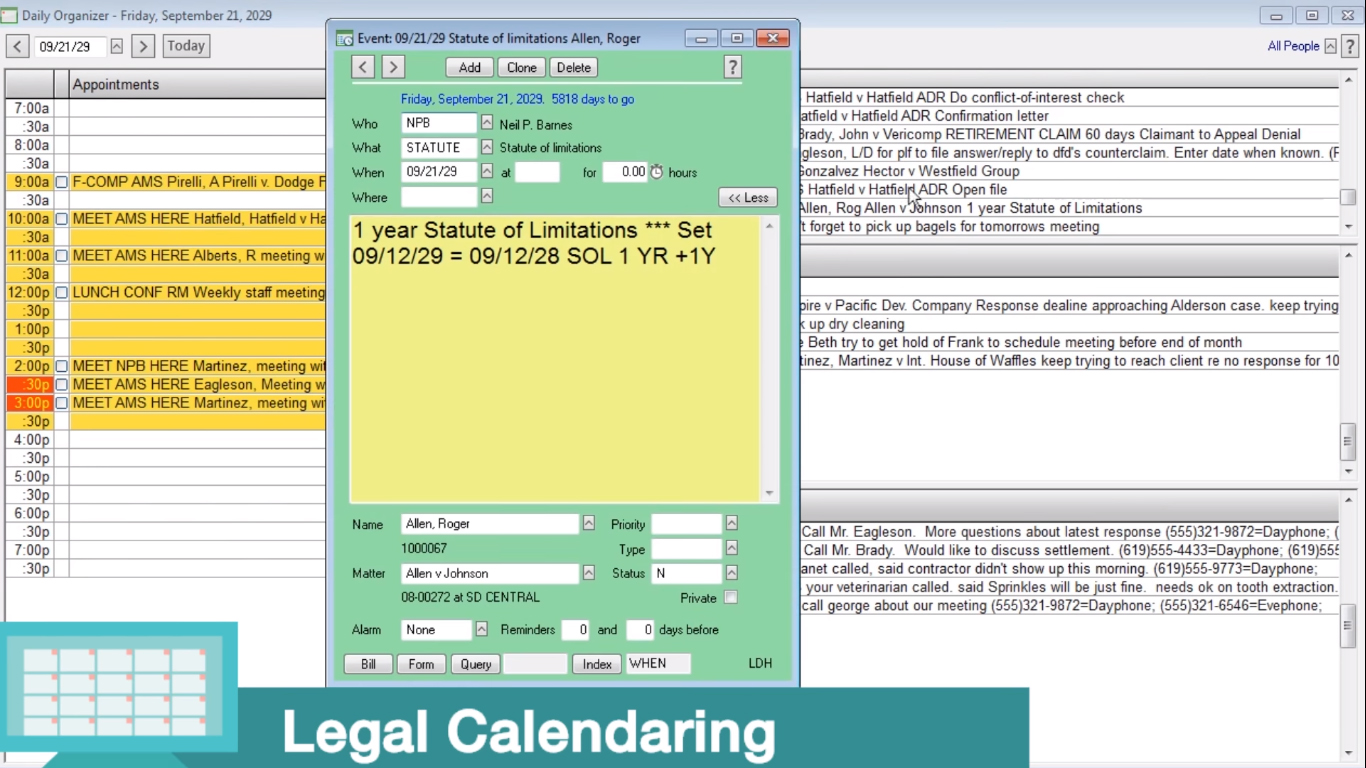 The main benefits of AbacusLaw are its flexibility, mobility, and security. Specifically, here are the advantages users can expect from the system:
Convenient Scheduling
AbacusLaw offers a calendar functionality that immerses users into a Microsoft Outlook-ish dashboard experience. Also, the platform provides useful tools that ensure quick and seamless collaboration with their staff.  The calendar helps users track their appointments and be on pace with deadlines.
Cloud Storage
Data stored within the cloud can be accessed by any authorized persons using a compatible device. With direct access to a user's legal practice, users have full control of their legal cases every single time.
Case Management
The case management functionality makes it easier for users to generate and manage their cases. AbacusLaw lets users store important information in a centralized location while allowing quick access to them anytime and anywhere.
Simplified Searches
The software eliminates conflict of interest in law firms by letting users conduct a conflict of interest search through full name, partial name, or social security number.
Communication Tools
AbacusLaw boasts other useful tools for the legal practice user including contact management, email organization, messaging, phone calls, and reporting tools.